Prospective borrowers have many options available if they need money for some type of unexpected expense. Most people immediately think of payday loans and cash advances but there are other resources available that may get you more money at a lower interest rate. Over the past few years, we've seen installment loans, car title loans, and even bank loans come onto the scene. Some of these options will depend on your specific circumstances. You want to avoid taking out a loan that's not right for your situation. For example, this could mean borrowing a high amount of money when you don't need much. Or using your vehicle as collateral to guarantee to fund when you only need a few hundred dollars.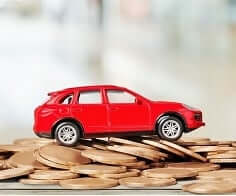 Let's break down the difference in financing options available and when you'd be best suited to take out each prospective loan.
Car Title Loan
As this is a site that offers the best car title loans, we'll go ahead and start with this option. We all know what a vehicle title loan and is and how it works, but did you know it's not always in your best interest to you use vehicle equity as collateral for a secured loan? Think of a situation where you needed a few hundred dollars. Wouldn't it make more sense to take out a payday advance instead of even considering one of the best title loan companies?
If you need a few thousand dollars then a car title loan or a pink slip loan may be in your best interest. That's also considering you have looked into other more interest friendly options like a personal loan or simply borrowing money from a friend. A car title loan is best for the applicant who has poor credit which precludes them from getting an installment loan. In fact, some of the larger secured lenders will approve your title loan even with no proof of income or a job.  It's best for someone who has a vehicle that needs a large amount of cash. Another variation of a car title loan is a vehicle registration loan. This type of funding is only available in a few states like Arizona. With a registration loan, you use your vehicle registration as collateral for the amount you borrow.
Payday Loans Versus Car Title Loans
Most of us are familiar with payday loans but don't understand how they are different from a car title loan. This form of a cash advance has been around for years and there are literally hundreds of neighborhood businesses in many metro locations that offer quick funding. With a payday advance, you're going to borrow a few hundred dollars with the promise of a fast payback. Typically, you need to pay the full amount back within a few weeks, or you run into serious problems with ongoing interest and fees.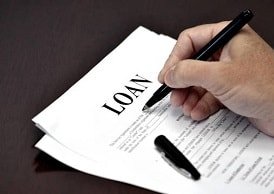 A cash advance is good for someone who needs a quick couple hundred dollars. Another benefit versus a title loan is that it's unsecured and you don't need to know the current title loan repossession laws if you fall behind on payments. That person will need to make sure the loan can be paid back in time to avoid extra fees and higher interest rates. Most payday lenders will cap the amount you can borrow at a low amount. So if you need more it's best to consider an installment loan or online title loan.
Unsecured Installment Loans vs Car Title Loans
Banks loans and credit union loans have been around for years, and they're what we think of when someone needs a large sum of money. The problem here is that you'll need good to excellent credit for a same day loan approval. Not only that but most bank lenders will spend weeks processing and underwriting your loan application. Who has the time and patience for that! If you have good credit you'll want to look into a bank loan because the APR will be low, but most people won't qualify. Consider submitting an application for a car title loan completely online if you need a good amount of money, but don't have the credit score to get approved.
An installment loan is going to net you a larger amount of money, but the payoff is much longer than typical short term cash advances. With an installment loan, you can borrow thousands of dollars and the amount borrowed is paid back over a period of months or years. Credit is still important, but you don't need to have good or excellent credit to make it through underwriting. Interest rates are high but nothing like what you see with some of the best payday loan companies.
Even the best lenders have high rates – Consider a car title loan or vehicle registration loan