Online Car Title Loans In Alabama
Many forms of short term loans are not allowed in the State of Alabama because of harsh state regulations and that makes it difficult for people to get money when they need it most. When it comes to online title loans, these forms of secured loans are allowed as they are regulated by the State's Pawn Shop Act. These restrictions limit the available financing options to a few online companies that offer online title loans in Alabama. There's also a handful of lenders that fund title loans in cities like Birmingham and Mobile. These bad credit lenders will gladly give cash for your car's title vehicle, but you need to know who the loans work and what's required.
How Does An Online Title Loan Work In Alabama?
A title loan works as follows in Alabama: A borrower provides their car as collateral and signs over the title of their vehicle to the lender. The cash is usually advanced as soon as the application is completed. Title loans are different from payday loans and other types of unsecured loans because they are paid off over a longer period of time and you can access more money than you would with a cash advance.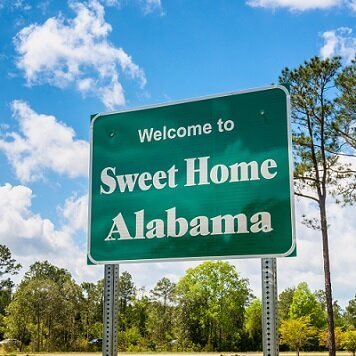 Borrowers who don't pay back the borrowed cash may lose ownership of their car to the lender, which has the right of possession until all debt is paid off and settled.
The amount that can be borrowed with a secured loan depends on both state title loan financing regulations and the value of your automobile. How much you get will depend on factors like your vehicle value and employment history. Any financing company in Alabama will want to make sure you can pay the loan payments back. Therefore they will confirm you make enough money to make monthly on time payments.
What's Required To Get An Alabama Title Loan
To be eligible for an Alabama title loan, you must have a clear title to your vehicle. This is the only way the lender can give you cash for your car. If it's not free and clear then they won't touch it. You also have to have at least 6 months of steady employment or income that totals over $1,500 per month. Proof of income will vary by individual lenders but usually consists of pay stubs, actual W2 forms, or tax returns. The only other requirement in most cases is being at least 18 years old so you are legally considered an adult capable of entering into binding contracts with third parties.
A paid off vehicle that you solely own is the main requirement for any pink slip auto loan. Even though you may have an older car with high mileage, the funding amounts in Alabama are low and most borrowers in cities like Huntsville and Montgomery will have no trouble getting funded.
How Much Can I Borrow With An Auto Title Loan In Alabama?
The amount you can borrow with a bad credit title loan in Alabama is generally limited to the value of your vehicle in most cases. Most title loan companies allow you to borrow half the current market value of your vehicle, but if that amount is still more than what you owe on it then you can borrow up to that amount.
We generally see same day funding amounts of $1,000 to $3,000 for qualified vehicles in the State of Alabama.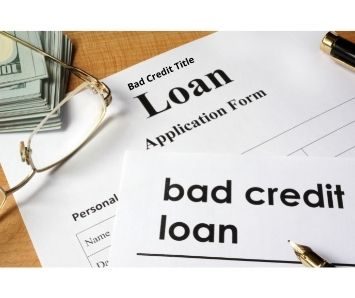 You will be required to sign a contract which outlines what you are borrowing and for how much. This information will also note the interest rate and payoff options for your loan.
What Are The Average Interest Rates For Online Title Loans In Alabama?
In many cases as long as the borrower has a steady income and verifiable earnings they can qualify for interest rates that aren't sky high. The typical finance charges and APR for a secured loan like a title loan are going to range from 20% all the way up to 100% with some lenders in Alabama. These numbers and limits are constantly changing and it's important that your lender adheres to the State Regulations. Be sure to check the latest interest rate changes and updates that are reflected in the Alabama Consumer Credit Act.
How Fast Can I Get My Money In Alabama When I Take Out A Title Loan?
Typically we can see funds landing in the borrower's account right around 24-48 hours after they apply and submit the necessary paperwork. We offer secure online funding and there are no credit checks so getting money fast with us is as easy as it gets. Of course, the amount of time to get cash will vary and is often based on bank funding hours and when you submit the application. This process can actually be much quicker for those who live in Huntsville or Montgomery near local lending offices. The quickest of all is probably in Birmingham as the sheer number of lenders makes it easier to pick up cash in person within a few hours.
With how simple getting an online title loan in Alabama happens to be, why not apply today with Highway Title Loans and get an answer on your approval status within just a few minutes? Our friendly team of professionals makes applying for car title loans in Birmingham easy and quick and you have the chance to get money for your car title!