Everything You Need For A Car Title Loan In Nevada
Applying for same day title loans in Nevada is easier than ever, as you can now complete the entire application process online! Here at Highway Title Loans, we've been working with borrowers in Las Vegas and Reno for years and we can get all the documents and DMV paperwork processed very quickly. All you need to do is complete our short application and provide your car title. The lender will then process the loan, send a specialist out for an inspection of your vehicle, and upon approval, give you cash by the end of the day.
Lending Requirements For Auto Title Loans In Nevada
The requirements for title loans in Nevada are very straightforward, and you should be ok as long as you have physical possession of a car title that's paid in full. Like with most other lenders, you'll need to be 18 years or older to qualify. You also must have a valid driver's license or state ID card on file with us. Assuming you own your car or truck outright and it has no liens on it, we can offer you a loan based on its value. In addition, secured lending providers in NV will accept all makes and models of vehicles. So even if your car or truck isn't top of the line or has many miles, you can still qualify with no issues.
Some other less common asks may include proof of income or employment. However, these are not always necessary depending on the size of your loan and how much you can afford in monthly payments. You can also expect a requirement for proof that your vehicle is properly insured for full coverage. With that, a lender will know they're covered if the vehicle is totaled or stolen.
As with any other type of loan, interest and processing fees will be charged on top of the amount borrowed. However, this is a small price to pay for getting cash quickly without worrying about dealing with shady lenders who may take advantage of you.
If you have questions about our online title loan requirements or want to start the application process in Las Vegas, contact us online or by phone at 877-433-5454! One of our lending representatives will be happy to answer all your questions and get started right away on an instant title loan in Nevada. We look forward to doing business with you soon and helping to cash out some equity from your vehicle.
Reasons To Get A Same Day Title Loan In Nevada
There are plenty of reasons to think twice about a title loan in Nevada, and we'll get to those shortly. Still, there are some instances where this type of loan can be beneficial. The best reason to get a loan using your car as equity is because the credit requirements are nonexistent. Instead of relying on your FICO score or credit history , you can get approved based on the value of your vehicle and just that fact alone.
As long as you prove that you own a vehicle outright and have physical possession, you'll more than likely get approved for the loan amount requested. This makes these loans ideal in a pinch when an emergency expense can't be paid off using existing cash flow from checks or debit cards.
Another great reason to choose this type of loan is that it gives people with bad credit scores a chance at qualifying for something without having their credit checked. It's no secret that Nevada banks and other traditional lenders turn down people with low rankings at much higher rates because of just one or two missed payments. Since we don't actually check, we can approve you for more money as long as your vehicle is worth it.
The main reason some people will not want to get a title loan in Nevada is that it comes with very high interest rates and other fees on top of the borrowed amount. Because these types of loans are considered short term and high risk, lenders are able to charge up to triple digits annually. Also, you'll always run the risk of having the vehicle repossessed in Las Vegas if you fall behind on the payments. In this scenario, the lender or a 3rd party agent will take your car and cell it an auction after a certain amount of time. Therefore, if you do go this route, make sure you have the full ability to pay off your balance before penalties kick in or collection agents start calling.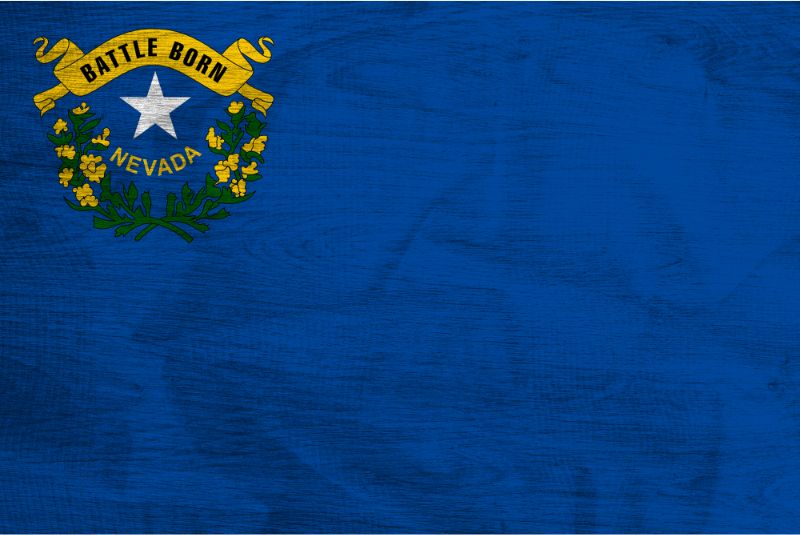 What If I Can't Make My Loan Payments By The Due Date – Can I Refinance A Title Loan In NV
If you cannot make your loan payments, some options are available. Depending on the amount owed and how far behind you are in payments, it's possible that refinancing could be an option down the road if applicable. But you first want to avoid this situation altogether by staying current on the payments and working within your budget.
You should also get in touch with your lender as soon as possible about a possible extension or payment plan as well. Most lenders will work with you to come up with a strategy that makes sense for both parties involved. But these arrangements can only be made before any late fees have been assessed and penalties begin accruing on the current balance due.
Keep in mind, when opting for a title loan in Nevada, it's always best to borrow conservative amounts so you can quickly pay the full balance. Also there's often no penalty assessed by a lender in Vegas if you back the full amount earlier than the due date. This is great for someone who needs a large sum of cash and isn't worried about the high interest rates that accrue over time.
How To Apply Online, Get Approved, And Get My Money With A Nevada Title Loan
To apply for a title loan in Nevada, you can complete the online application on our website or call us any time. After you submit your information, we'll process your request and then reach out to discuss next steps and set up an appointment. We will ask you a few questions about yourself, as well as your vehicle details such as make/model/year, mileage, etc. This part of process only takes a few minutes and we can often get you an initial estimate for how much you can borrow in less than an hour
If all looks good after reviewing this info and we determine that you have the means to pay off the amount requested quickly, we'll get started on your final approval. Typically it only takes 24-48 hours, depending on how fast the lender's representative inspects your vehicle. Once approved and prepped for funding your car collateral loan, a licensed agent from the local company you're matched with will meet you at your home or business to get the title and other legal documents signed.
The last step is for an agent to inspect your car in person, so it's important that you are available for this appointment. After all of the details are finalized and final approval comes through from our underwriting team, you can expect the funds to be deposited into your bank account on the next business day! This is a great way to access fast cash in Las Vegas without going through a lengthy process with traditional banks.
Apply With A Direct Title Pawn Lender In Nevada
Some people prefer to work with a company that offers title loans near them in Las Vegas or any other area of the State. That's no problem, and we're happy to work with both types of lenders, even if you'll need to get your car inspected by a local representative.
Just be sure you are working with a trusted title pawning lender who offers the right options for your specific situation. The last thing you want is to fall victim to a predatory lending company looking to take advantage of unsuspecting borrowers who can't afford the monthly payment or hefty fees.
With us, however, we pride ourselves on providing access to loans at reasonable interest rates. The ultimate goal is to make it as easy as possible throughout every step of the process so you will always be able to meet your repayment obligation. Call us at 877-433-5454 to inquire about a guaranteed approval car title loan in Nevada. We'll get your application started and provide you with a quote in no time!