Same Day Car Title Loans In Texas
A title loan can be what you need when you don't qualify for traditional forms of financing. Most borrowers turn to secured loans in Texas when they have bad credit and need money for a financial emergency. Unlike conventional loan offers, companies that offer online title loans in Texas will typically offer borrowers a lower amount of money than going through a traditional lender. Highway Title Loans has been facilitating secured loans in TX for well over six years now. We work with all vehicles, motorcycles, and RVs, and most can qualify as long as there's equity available.
Understand How Online Title Loans Work in Texas
A title loan is simple to understand once you realize that your using your vehicle's equity to use as collateral for the funded amount. A finance company would rather have some security backing the loan versus nothing, which is typical for unsecured personal loans. These loans have been in demand for the past decade as you can get a larger amount of money than payday lenders and even cash advance companies.
Companies that provide financing based on vehicle equity will likely not check your credit. Some underwriters will want to check your personal information and run a soft credit check, but your car is the collateral, not your credit history!  If you can prove that you are responsible, the title company will often help get you on a payment plan. Another benefit to the borrower is that they can get car title loans online the same day they do the inspection and sign the contract. Qualified applicants can frequently be approved in as little as 24 hours. In most of the cases, they do not charge you any early payment fees or application fees when you apply.
Qualify For Guaranteed Approval Title Loans In TX
When you get a title loan in Texas, you get a loan based on the value of your vehicle. Using the blue book value, a lender underwriting team will determine exactly how much money you can borrow. Once you are approved the amount is sent to your bank account. Title lending services in TX charge you fees and interest even if you do not use the money, otherwise, it doesn't cost you anything. If you do pay off the loan on time and in full usually within the first week, you won't have any additional fees.
To apply for secured loans with guaranteed approval or even title loans with credit checks in Texas, you will need information such as your driver's license, and bill of sale if the car was recently sold. Most importantly you need to provide the pink slip or actual vehicle title to show you own the car outright. If you live in Texas and don't have the vehicle title you can go to your local DMV and get a certified copy. It often takes only a day or two, and then you can get started on applying.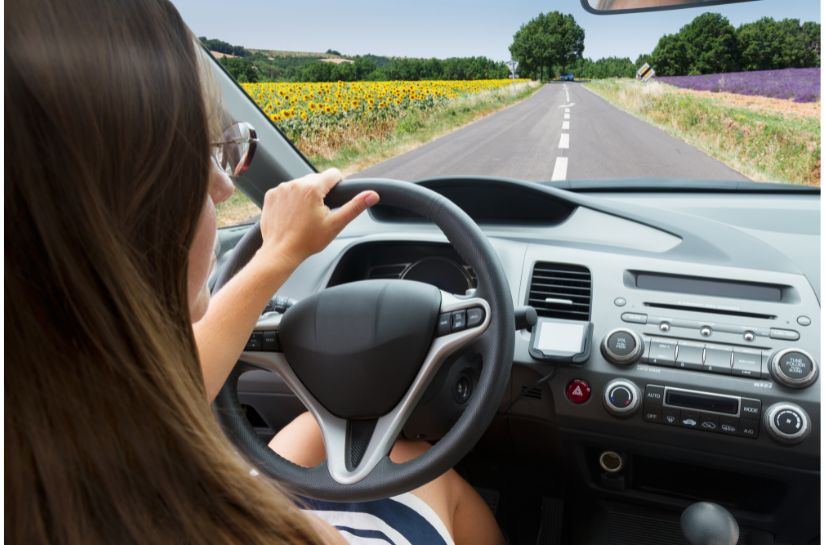 How Does A Texas Title Loan Work & How To Get One?
Typically, the process to get cash with Highway Title Loans is fairly easy. Your financial information provides the lender with a basic outline of how much money you make and how much your monthly payments are. As long as you are employed, you can get approved. The phone application or online form will usually take about one minute to complete. If you want to get a loan regardless if you have good or bad credit, a title loan may be the solution. Sign up with a reliable loan provider and you can pick up cash that same day you apply.
When you apply with a registered lender in Texas, it is common for a representative to call to check on your credit score to ensure that you are creditworthy. If the company does not see any hint of derogatory items then there shouldn't be a problem. In order for a company to know about your creditworthiness, they will ask you to fill out an application. When you fill out the application, they will usually just ask you to confirm a few things to help with the process.
Once the application is completed, they will either send you a pre-approval response or require some additional verification information. After you get approved for the Texas title loan, they can issue a paper check to you on the same day as well. Always remind potential lenders that you want to pay back the loan on time to avoid additional fees. If you are unable to pay the title loan on time, the lender may charge you a standard late fee, in addition to the remainder of the loan balance. This is a very common occurrence, and you shouldn't fall victim to bogus charges or other loan expenses that are common with unregistered lenders.
What's Required To Get Online Auto Title Loans In Texas?
The main requirement to get an auto title loan comes down to whether or not you can show proof of a paid off car title that's in your name. You will have to show you make enough money each month and give your lender the pink slip to your vehicle. Always be sure that the application process is completely confidential and secure. Use an online service like Highway Title Loans to apply online. That way your vehicle info and personal profile can be matched with the best lenders near you!
The short-term lending industry is fairly competent and the largest direct finance companies will take your application online and in person. Many of the top lenders in Dallas, Austin, and Houston are safe and helpful. It's best to find a lender that's certified and regulated by the State of Texas. You also want to check on the complaint history and see if there are any online reviews. This ensures that the company is not a scam and staff is certified by a professional association at the state level. Be sure you are using only reputable title loan companies to get a vehicle title loan in Texas.