Same Day Online Title Loans In Idaho
If you own a paid off car, then you can qualify for same day funding with a title loan in Idaho. All types of credit are accepted for this type of loan and borrowers can qualify for cash o up to $15,000 for high value vehicles. We provide equity funding online in cities such as Boise, Meridian, and Twin Falls. Let's find out how much you can borrow with a title loan in Idaho and what's required.
When Are Idaho Title Loans A Good Option And What's Required?
If you own a car that's paid off, you may want to consider a secured title loan. All types of Idaho residents can qualify for title loans even with poor credit or any other credit challenges they might be facing. Lenders do not run credit checks, nor do they care about your past or current financial situations — all that's needed is your vehicle's vehicle identification number (VIN) and completed application.
Here are a few more details on Idaho title loans:
– These loans are offered to any qualified borrower with a paid off vehicle in ID. There are also ways to get cash from direct lenders in Nampa and Coeur d'Alene, but your lending options and quotes will be limited compared to how many companies are in Boise.
– Applicants will need to have a car that's paid off and it's best to be ten years or newer with low mileage. If the vehicle is under 10 years of age then borrowers may qualify for used auto title loans with fair credit.
– Auto title loans allow qualified applicants to place their vehicles or another item with value up as collateral. The borrower is free to use their vehicle during the term of this type of loan, but if they fail to make payments on time, then the lender reserves the right to take back their automobile. A repossession is the last resort for a lender to pursue in response to lack of payments. State laws in Idaho protect consumers when a lender threatens a repossession, so make sure you understand how companies are limited in their repo options. Work with your title loan company if you are in danger of missing payments.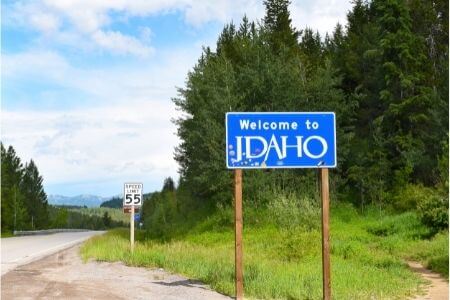 Title Loans In Idaho Near Me With Bad Credit
Idaho residents with bad credit can take advantage of the title loan, allowing you to borrow money using the equity in your vehicle. The same applies to those with past due accounts, judgments or collections on their credit report. Idaho residents are free to apply for these loans regardless of any current negative items on their credit reports, provided they fully meet all eligibility requirements. When underwriting a financing request, lenders consider the borrower's income amount and stability. Once your vehicle equity lenidng application is approved, you will be given options to choose from according to your unique set of circumstances and approval criteria; we're happy to tell you more about them below:
– A co-signer option is available for those interested in online title loans. This alternative allows someone to get quick cash for their vehicle even if they have a recent bankruptcy or simply can't show enough monthly income. The co-signer will need to have good credit and be able to make the installment payments on time.
– No inspection title loans can provide borrowers with a set repayment term based on the loan amount and interest. Still, some lenders do offer flexible terms for borrowers who want car title loan extensions. As an example, monthly payment options are also provided by most Idaho lenders, but borrowers might not qualify for these if their income isn't high enough or they have poor credit scores. Nonetheless, it won't hurt to inquire about this option when speaking over the phone with your Idaho lender.
How To Get Cash With A Title Loan Company In Idaho
You have two choices when applying for a car title loan in Idaho. You can find a loan lender at any location. This includes those in Boise that have same day cash funding available. This means someone can stop by a leading financing company before work or school to get the cash they need. The other option is to apply for instant approval with title loans online. You can also complete this process from your home at anytime of the day and expect a pre-approval in less than 30 minutes. Funding is just as quick for online companies as some lenders will be able to send the cash that same day straight to your bank account by ACH or bank wire.
How To Find A Title Loan Company Near Me In Idaho
Your first stop when speaking with car title loan lenders near me should be over the phone since this is often your chance to ask face-to-face questions.
If you have an Idaho vehicle title with no liens or loans, chances are you could qualify for instant cash with Highway Title Loans. You can use your free and clear car title as collateral to borrow up to $15,000 on the spot at any leading Idaho lender.