About Highway Title Loans

HIGHWAY TITLE LOANS IS A COMPANY THAT'S DEDICATED TO OUR CLIENTS!
We understand you have questions and concerns about the Coronavirus Pandemic. Our staff is here for you and ready to provide excellent customer service during this difficult time. Please contact us during business hours if you have any specific questions about your application. Most of our staff is working remotely, but rest assured, you're still able to get an online title loan during the COVID-19 crisis. Highway Title Loans is committed to providing the customer service and financial that we know you rely on. Please check back with us often for updates on loan underwriting and additional application changes. Contact the CDC with all your questions about the Coronavirus Pandemic(COVID-19).
How Highway Title Loans Is Different From Other Sites
We know there are hundreds of car title loan companies out there that want your business. It's easy to find a service that can get you a secured loan, but is that what you really want? Here at Highway Title Loans, we'll do all we can to first evaluate your situation. First off, is there ever really a good time to take out a vehicle title loan? Or are there other more realistic options that would work better for your situation? Not everyone that comes to our site is best suited for this type of funding. We'll do our best to identify those people and help them to determine the best course of action. It's also important that you work with a company that offers title loans in your state and who has your best interests in mind. In addition to recommending other types of financial resources, we will make sure you get the best terms and rates that are available. Some applicants apply with the first title loan company they come across online and end up borrowing way more money than they need. Or they sign the first financing contract they see and end up getting charged a huge amount in interest or fees.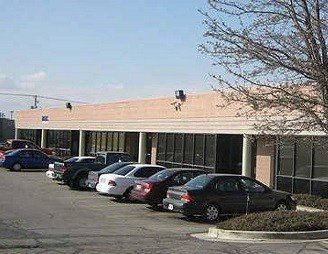 When you apply for fast cash with car title loans completely online, we'll make sure you only borrow what you need.

We've Offered Nationwide Title Loan Services Since 2019
Highway Title Loans is committed to making the application process as easy as possible for our applicants. Do you have a question about the online title loan form? Or do you want to find out if your vehicle or pink slip will qualify based on a unique situation? No problem! Give us a call on our toll-free number and speak to any of our customer service representatives. All our reps are trained to walk you through the car title loan application. They can answer any questions that may come up about what it takes to qualify. The car title loan service we offer is fast, convenient, and hopefully, it fills a financial need. It typically takes a few hours to complete the underwriting process, but we'll keep you informed and notified all along the way. In addition to helping you with questions you may have about the application, we can also assist you with other issues that come up after you've been approved. Are you looking to refinance your title loan? That's not a problem either, we can look at different ways to get your finance charges down.
Customers continue to work with us and recommend our services because we're dedicated to helping them from start to finish. That means we'll recommend and give you different options for how to get your cash with an online title loan. We'll even let them know if a title loan isn't the best financial option for them! Did you know you can have the money wired to your bank account? Or you can pick up your funds at any Western Union or Money Gram location that same day you've been approved? Another benefit of an auto title loan is that there's no penalty for early payoff. Some banks and personal loan companies will charge you a penalty for prepayment, but you don't have that with car title loans that are completely online. We recommend all our applicants make use of this feature if they get approved. The quicker you pay off an online title loan the less interest you'll pay. You can also get your car's pink slip back upon paying off the title loan in full!