California Car Title Loans From Highway Title Loans
If you've run into a financial emergency, but you have a paid off car title, you have options! Car title loans can help anyone, whether you have no credit, bad credit, or slow credit. Get up to $50,000 in minutes based on the available equity in your vehicle! Do you have an unexpected bill to pay? Maybe you need to fix your home or your car, or there are medical expenses you need to pay. No matter what you need fast cash for, Highway Title Loans can help.  Anyone in California can apply online or meet with us in person at our Los Angeles office. and we'll give you a quote in minutes, letting you keep driving your car while you pay the loan back.
Are You Looking For Car Title Loans In California?
Highway Title Loans can help people just like you get cash – fast.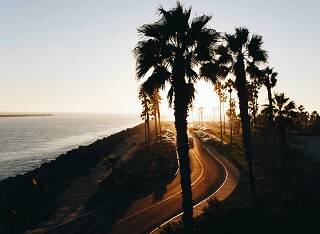 Many borrowers end up applying with us after searching for online title loans near me in California. We make the process easy, simple, and straightforward. When you apply with us, you'll get approval fast, no waiting time, and the maximum loan amount for the equity you've built up in your vehicle.
If you need FAST MONEY or you need an emergency loan, car title loans are a great alternative to a traditional lender. Unlike other loans, we don't require excellent credit – or even a credit history at all! Just a valid car title and your signature. Fast car title loans near me in California get you the most money, and the best interest rate, using equity YOU built up in your vehicle. This means that no matter what your credit score is, we can approve YOU!
How Do Online Title Loans in California Work?
California car title loans work like car title loans in other states, although California has certain lending restrictions. The current restrictions limit interest rates on title loans (and any other kind of personal loans) to 36% for amounts under $10,000. While it's difficult for other lenders to make these kinds of loans, Highway Car Title Loans is different.
We can offer any type of loan on any type of vehicle, this includes title loans with no credit check, instant funding loans, and classic car title loans, even if you still own money on your car. We have a network of lenders all throughout California, so we can get you a neighborhood car title loan near me, so you don't have to travel fat to collect your money. Once you've finished your online application, our representatives will get in touch with you, letting you know the amount you've been approved for and the title lender you can pick up your cash from.
How Do I Apply For And Find The Best Title Loans in California
Applying for a California car title loan is simple. You can fill out our online form, or give u a call to apply over the phone. It just takes minutes, and then you can collect the cash you need right away.
What Do I Need To Qualify For A California Car Title Loan?
You probably are wondering, "What do I need for a car title loan near me?"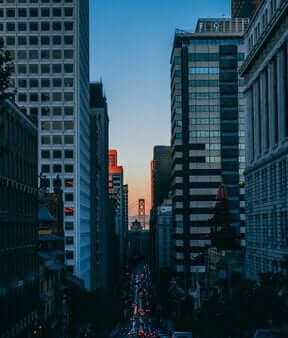 At Highway Title Loans, we determine the loan amount based on the equity on your car, and the collateral is the vehicle itself. Unlike other personal loans, which use your credit score and creditworthiness to secure the loans, we only look at the value of your car.
To be approved for a vehicle title loan in California through Highway Title Loans, you need to show the following information:
The car must be worth more than the value of the loan
Must be able to show how you'll repay the loan
Current Insurance and valid car title with no liens or loans against it
Photo ID (Doesn't need to be a California ID)
We check the value of your car before approving the loan. Then, simply make your installment payments and retain possession of your car, so you can get work and anywhere else you need to go. Keep in mind, once you have been approved for a loan it's important to contact your lender if you may fall behind.  There's a lot that can happen if you default on a title loan and you want to avoid that scenario at all costs.
Can I Refinance My Current California Title Loan Down To a Lower Rate or Better Payoff?
Once you've been approved for the loan, and been making payments on time, then we can work with you to lower the interest rate or get better pay-off terms. As long as you're paying the minimum installment payment on time, then you'll be in a better standing to refinance your online title loan in California according to state laws. Each circumstance is different and there are different lending laws in each state, so we encourage you to reach out to one of our friendly customer representatives right away!
Apply With Highway For Your California Car Title Loan Today!
Are you interested in finding out more information about these types of loans and how they work? If so, take the first step and apply for your car title loan online in minutes. Our friendly customer care representatives are based in California and are standing by to help you with the application process. Highway Title Loans will do what we can to get you the best lending rate for the equity in your vehicle today!