Fast Funding With A Car Title Loan In Tennessee
Title loans are a viable option for eligible borrowers in Tennessee who own a car and need fast cash. Title loans are able to get cash quickly, without any of the significant credit requirements that cause problems for people who apply for personal loans.
For these types of loans, someone will first apply with a title loan company that offers funding online or in person anywhere in Tennessee. You can start with a title loan interest calculator to break down different loan amounts and payment options and get a better understanding of the financing amounts. A lender will then give you cash based on the value of the car (less any outstanding liens you owe or other financial obligations that are attached to the car title or vehicle itself). Once you pay back your title loan in full, you can then get back possession of the car title or "pink slip" that the lender was holding as collateral.
What Do I Need To Qualify For A Title Loan In Tennessee?
The first thing to keep in mind is Tennessee title loans are a great option for people who have a paid off vehicle. This means you don't owe money on your car, truck, or another vehicle – if you do, you'll need to make sure all payments are up-to-date before applying for a Tennessee title loan as a free and clear car title is always going to be the main requirement for a title loan.
You also need to show Tennessee residency and an active Tennessee driver's license. In addition, the Tennessee DMV needs to be able to verify that your vehicle is fully paid off and that there aren't any liens attached. There are locations all throughout the state with the main offices being located in Nashville and Memphis. If you do have some type of lien against your car, then it may still be possible to get a title loan in TN as long as the lienholder agrees not to hold this financial obligation against the company offering your cash for the pink slip.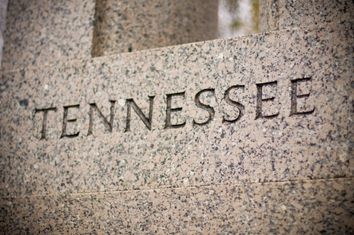 Can I Get Cash From A Title Loan Company In TN If I Have Bad Credit
Yes, online title loans are for Tennessee residents with bad credit or no credit. Title lending companies are more interested in the value of your car rather than your credit score, although if you have a really low credit score this may limit the amount of money you can borrow, even if your car has a good amount of equity.
Bottom line, the majority of finance companies aren't even going to check credit when you apply for a typical title loan or even with a title loan for older or classic cars. Yes, it's good to have a decent credit score as you can borrow more cash and get a preferable finance rate, but most borrowers in Tennessee that apply for vehicle equity loans have already been turned down for personal loans and bank loans that have lower interest rates.
What Happens If I Fall Behind On Repaying My Tennessee Title Loan?
If you do fall behind on repaying your secured loan, then the lender can simply take back possession of the car title that was being held as collateral. Once the auto lienholder gets possession of the vehicle's documentation, they'll likely attempt to resell it at an auction house to recoup some of their investment into funding your Tennessee title loan.
It's always important to contact your lender and work out an alternate payment arraignment or payment plan if you fear you will fall behind on monthly payments. The State of Tennessee has regulations and consumer protections on the books that control what a lender or 3rd party collector can do if your car is repossessed. But again, you want to make sure it doesn't get to this point and reach out to customer service if there's a chance of falling past due.
How Much Money Can I Borrow With A Title Loan In Tennessee
The amount of money you can receive from a title loan in Tennessee is going to be based on the value of your car or truck as well as any outstanding liens attached to your vehicle. In Tennessee, a finance company can't issue a loan worth more than 70% of your vehicle's current market value and some companies will have limits that approach 50% of the vehicle's resale value. This means the Tennessee auto pawn companies have guidelines they have to follow when it comes to offering cash for car titles.
In some cases, you may be able to borrow well over 10k from a title loan lender in TN. These situations aren't the norm, but you can expect larger amounts if your car has fewer miles and is in great shape. Also, consider companies near me within your neighborhood that offer title loans without a credit check. Local finance companies tend to offer more cash when people are willing to apply in person and there are dozens of retail lenders in cities such as Knoxville and Chattanooga. Nashville is of course the biggest city in the state and there are many offices where you can apply in person, especially downtown on Broadway Street.
Can I Keep Driving My Vehicle If I Get A Tennessee Title Loan
Yes, it doesn't make any sense to borrow money by using your car as collateral if you have to give up that vehicle to get the cash. All the lender needs are your car title or pink slip and that acts as security for the amount you borrow. There may be some companies that actually ask for your vehicle as collateral and these lenders are known to offer title pawns. In this scenario, you can borrow more money at a lower interest rate, but they're simply not as common as a typical title loan in Tennessee for obvious reasons and it can be harder to get the car back if you default on the title loan for whatever reason!
Are you ready to get started on your application for an online title loan? By applying with Highway Title Loans you can get access to get cash quickly, especially for borrowers that don't have great credit. Tennessee is one of the few states that have legislation that protects consumers from aggressive lenders and Tennessee car title loans can be very affordable with no credit check required. The process only takes minutes and you should be able to get a title loan quote in less than 30 minutes!