Online Title Loans In Utah – How To Get Same Day Approval
You have options if you live in Utah and need fast cash for any type of unexpected emergency expenses. There's always the possibility of getting an unsecured loan, but you can now apply for online title loans in Utah and borrow up to $15,000 of your vehicle's equity. The car title acts as collateral for the loan and you pay off the amount borrowed over a period of 6 months to 2 years.
Highway Title Loans offers cash for your vehicle title in Utah and we take pride that our online application process is quick and effective. You can fill out the online form in less than 5 minutes and be approved for a stress free title loan that very same day.
Car Title Loans In Utah – Current Requirements
So, who can qualify for a car title loan in Utah? In order to be eligible, you must have a clear title to your vehicle and the vehicle must be registered in your name. The requirements for your pink slip are the most critical request from any lender and there's really no leeway if you don't have a paid off car title. The title is collateral for the loan amount and that's what a finance company relies on as security if you don't make the monthly payments.
You must also be able to provide proof of income and residency in the state of Utah. Some lenders may way want to further verify your employment information and will ask for confirmation in the form of pay stubs or bank statements. Other than your car title and proof of income any additional requirements are limited and often on a case by case basis. These may include proof of vehicle insurance and in person inspection to verify the car's current condition. Some companies will allow you to send pictures or videos that show the outside and inside of the car and others may require a physical inspection of your car at any licensed location in Utah.
How Much Money Can I Borrow With Vehicle Title Loans In Utah
The amount that you can borrow will depend on the equity value of your vehicle and other factors like how much money you make each month and what you can afford to pay for the monthly payments. Vehicle title loan amounts average $2,000 to $6,000 in Utah, but you should always try to limit the full loan amount, even if a finance company wants to offer more! Only borrow what you need as any excess amounts will come with high interest charges and that makes it harder to pay back the loan in full.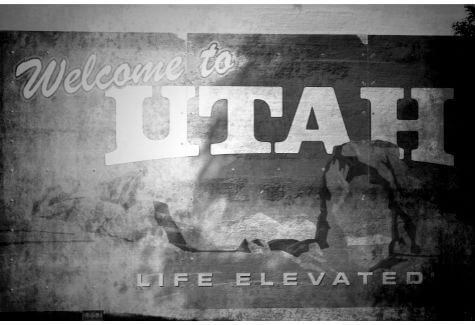 Can I Qualify For Car Title Loans In Utah With Bad Credit
Yes, there are many examples of people getting approved for car title loans with bad credit. This is because vehicle title loans are based on the equity of your car, not your credit score. Your title is used as collateral for the loan and that's what a lender is really interested in. If you have a current job and can provide proof of income, then you're likely to be approved for title loans with no credit check in Utah.
There are many auto title loan companies online that cater to people with bad credit, so it's always a good idea to compare interest rates and terms before applying. Also, you'll want to at least check your credit score before you apply and make sure there are no unknown problems with your credit report.
Even though title loan companies will only do a quick check of your credit, they will still look out for major credit concerns. For instance, it's a red flag if you're currently involved in any bankruptcy proceedings in the state of Utah. Also, you will probably be denied if you have a current title loan. The reasons for this are obvious, let's say you apply for a loan from a lender in Ogden or Salt Lake City. They will not be able to take possession of your car title if you have an existing loan with a company in Provo. Having an existing loan or active bankruptcy are some reasons why you may get denied because of your credit history.
What Are The Rates For Utah Car Title Loans And How To Get The Money
The interest rates for car title loans in Utah are high because secured loans are generally seen as risky and most borrowers have poor credit and can't qualify for bank loans. The current annual percentage rate (APR) for car title loans in Utah will start at about 35% and only go up from there. This means that if you borrow $2,500, you will be paying back considerably more than what you initially took out. That's why it's important to only borrow what you need and to try to pay off the loan as quickly as possible.
The amount of time it takes to get your money from an online title loan provider in Utah will typically come down to how fast you get through the paperwork and processing. Unlike traditional loan companies and banks, there's no lengthy underwriting process and you won't be waiting days or weeks to get approved. Simply fill out the online application, send in the necessary documents and you can an approval notification in less than 24 hours. After that, the funds can be disbursed quickly with a typical loan arraignment and it can be even quicker if you're only looking to refinance a car title loan. You can have money sent to your bank account within one business day or pick up the cash at any title lending location in Utah.
Apply Online Or With A Local Company In Utah
There is no right or wrong answer when it comes down to how and where to apply, but it is important to do your research before signing up with an online company or with a lender near you in Utah. Title loans online can be convenient because you can apply from the comfort of your own home and many lenders have a quick approval process. However, you may want to consider title loans with a local company in Utah if you prefer to deal with a live person and take your time in going over the loan contract and other required documents. Larger companies have physical locations throughout Utah and most will do an in-person inspection of your car before approving you for a loan. The majority of these firms are of course in Salt Lake City but you can also find a few companies with loan offices in Provo and St George that offer quick funding in 24 hours or less!
How To Get Approved For Same Day Title Loans In Utah
The best way to apply for car title loans in Utah is to go online and get started with a fast and simple application offered by Highway Title Loans. This way you can find out what amount of money is available for your car title and get a quick approval notification, often in less than a few hours! We also can walk you through the application and paperwork requirements over the phone and answer any questions that may come up. Feel free to call us at 877-433-5454 and we can get you started in just a few minutes!