Get Cash For Your Car In 24 Hours With A Title In Georgia
Our title loan offers give borrowers in Georgia a chance to pay for unexpected expenses. We offer both online title loans and the option for borrowers to apply in person at locations throughout the state. It's easy to qualify, and you may even get your cash within one business day. Find out exactly what you need to get approved and how quickly you can get your money.
Car Title Loans In Georgia – What's Required
The requirements for title loans in Georgia are much less than you would expect with most personal loan offers. You must have a car title in your name, a government-issued ID, and proof of income. The vehicle doesn't even have to be registered in your name; as long as you can provide the title and all other required documents, you're good to go. Lenders may also require proof that you make enough money to sustain making the monthly payments. This proof can be in the form of an employment stub or proof of income that shows you earn a certain amount of money each month.
It's important to note that your car has to have no other outstanding liens or loans against it. We need to ensure that no other person or company can claim ownership of your vehicle. Are you having trouble finding or securing your copy of the car title? That's no problem. If you live in the South, you have plenty of options to get your updated car title that same day. In fact, the Georgia Department Of Driver Services has a office on Whitehall Street that offers expedited vehicle title services.
How Much Money Is Possible From An Auto Title Loan In Georgia?
The amount you're able to get in GA depends on a number of factors, including the lender you work with and your car's value. Generally speaking, title loans range from $1,000 to $10,000. However, it's important to remember that you may not receive the entire amount at once – in some cases, the payments will be dispersed in increments over the life of the loan agreement.
One thing that's really nice about auto title loans is that there's no prepayment penalty. So if you happen to come into some extra cash – or if your financial situation changes for the better and you're able to pay off your loan sooner than expected – you can do so without any additional fees or charges. We see this quite with the top firms that offer title loans in Atlanta, as they're willing to work with customers to avoid falling behind. They need cash for an urgent expense and are able to pay back the lender quickly without being hit with excessive interest charges.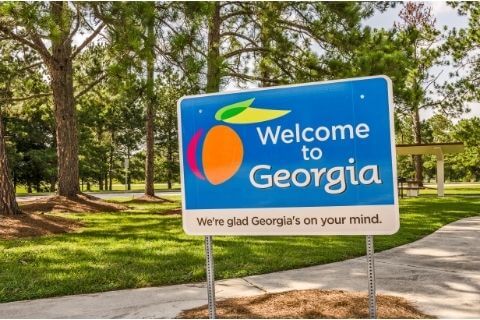 Can I Get A Title Loan in Georgia With Bad Credit?
The title loan approval process isn't based on your credit score. Again, we're more interested in the value of your car and your ability to make the monthly payments. So even if you have poor credit or a low credit score, you may still be able to get a Highway Title Loan in Georgia. The most important factor here is whether or not you have equity in your vehicle. No lender is going to care if you missed a payment or two a few years ago.
A secured lender in Augusta may run a soft credit check to see if you have any pending judgments or bankruptcies. But they're not going to be concerned about your credit history if you have a valuable car or SUV to use as collateral.
Apply For Funding Completely Online Or With A Local Direct Lender In Georgia?
Instant approval title loans are available throughout the state of Georgia. If you're looking for the quickest turnaround time, applying for a title loan online is your best bet. You can complete the entire process from start to finish without ever having to leave your home. And in most cases, you'll receive your money within one business day.
If you'd rather speak with someone in person, you can visit one of the many storefront locations in Macon or Columbus, GA. A team of knowledgeable loan officers will be more than happy to help you get the cash you need fast and on your own schedule. Some people prefer the hands on approach they receive when working with a local lender as you're able to read through the contract in person and you can also complete the vehicle inspection that same day at the lending office.
Contact our qualified customer service team today to see exactly how much cash you can get from Highway Title Loans. Our professional and courteous staff will explain the entire process to you and make sure you're comfortable and knowledgeable about what's required for title loans in Georgia.