Apply For Online Car Title Loans In Kansas
How Same Day Auto Title Loans Work In Kansas
At Highway Title Loans, we have many options for you to get cash quickly, and most applicants can apply online or meet with a direct lender in Kansas to get approved and funded within 24 hours. You don't need excellent credit to qualify for an auto title loan, and qualified customers can expect loan amounts of $2,000 or more!
A title loan is offered based on the security provided by your vehicle or another secured asset such as a boat, motorcycle, or RV. A lender will take possession of your title and allow you to drive the car while monthly payments are made. Most people who own a vehicle in Kansas can quickly qualify if the car is paid off. That means you can't owe any previous lenders and must prove that the vehicle and pink slip are in your name.
Requirements For Car Title Loans In KS
To get title loans in Kansas, you'll need a clear title to your vehicle with no liens or outstanding loans against it. You may also need proof of vehicle insurance coverage and verification of current employment. Once you send over all the docs, we will begin processing and underwriting your loan offer and get you a same day estimate. It's that easy, and you'd be surprised how fast we can get your loan processed and underwritten when applying online. Compare this time frame versus the 3-10 days it can take for a personal loan, and you'll see why many borrowers in Kansas turn to online title loans when they need cash fast!
The Benefits Of Getting A Vehicle Title Loan In Kansas
One benefit of working with Highway Title Loans is that you can apply online or in person and have the money you need within 24 hours!
Another benefit is that auto title loans are secured by your vehicle, so the lender has less risk and can offer you a larger loan amount. Funding amounts vary in different parts of the state, but ultimately, you should expect a lender to offer 45-70% of the car's value in the form of a loan. In other words, a vehicle with a resale value in Wichita of $4,000 will probably net you a title loan in the $2,000.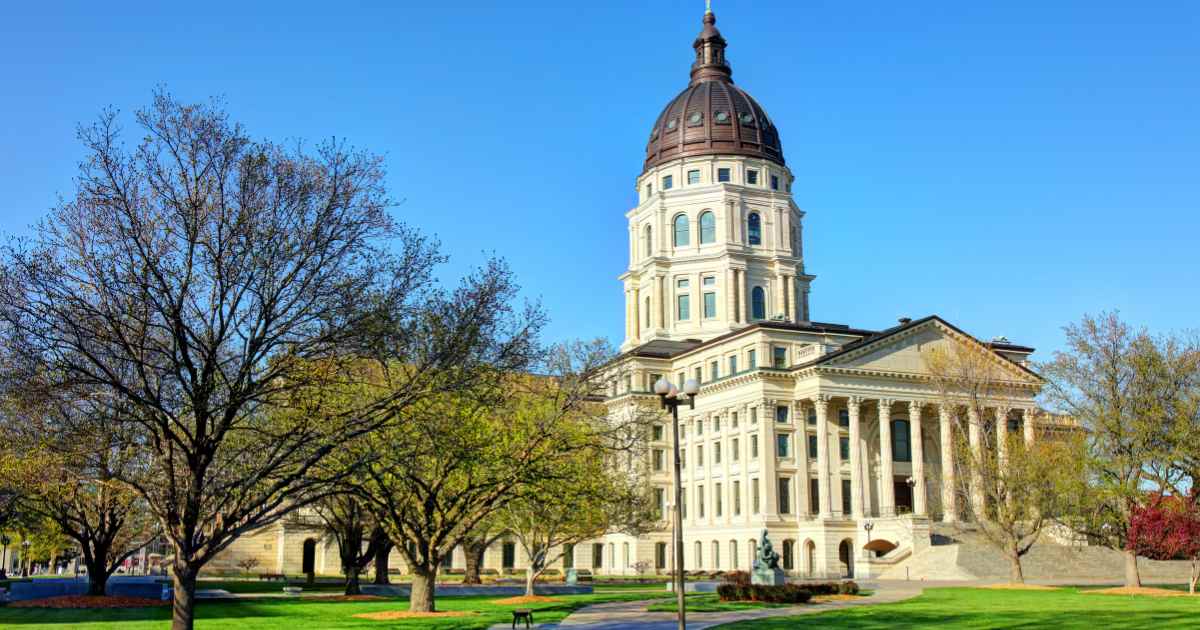 The Risks Of Getting An Online Title Loan In Kansas
At Highway Title Loans, we understand that financial issues come up, and sometimes, the risks of getting a title loan online outweigh the benefits. So, if you're only looking for a small amount of cash or decent to good credit, then it's probably in your best interest to spend some time and find a personal loan company in Kansas that offers fast funding for installment loans.
Car Title Loans In Wichita, KS, With Bad Credit
If you have bad credit, you might think that title loans are out of the question, but at Highway Title Loans, we work with borrowers of all credit types. This is because your vehicle's title secures the funding amount, so the lender has less risk and can offer more flexible terms for customers with low FICO scores. Don't hesitate to apply online if you're struggling to make ends meet!
Get A Direct Title Loan With A Company in KS Or Apply Online
It doesn't matter how you apply; it only takes a few hours to get approved online or over the phone. Some people would rather get started with a lender offering in-person loans in Sedgwick County; others have no trouble applying online.
The vehicle inspection can sometimes occur at your home or office but primarily at any licensee inspection office in Wichita, KS. This last step takes less than 30 minutes; once it's complete, you can have your cash in hand!
Apply Now For With Highway Title Loans
So don't wait any longer; apply for a title loan in Wichita today! We can take your application online or over the phone at 877-433-5454, and it should only take about 10 minutes to fill out the form and answer any subsequent questions about the vehicle!