Car Title Loans Online In Mississippi
Title loans have been a popular option for our customers in Mississippi because they offer quick cash within 24 hours of approval. If you own a car, boat, motorcycle, or ATV, you're probably wondering how to get a title loan in Mississippi and how much cash you can get.
Before applying for online title loans, knowing your vehicle's value is essential. You can do this by getting an evaluation from Highway Title Loans. From here on out, everything is streamlined to get done quickly, and you can complete the underwriting for a title loan in Mississippi entirely online.
Where in Mississippi Can I Get A Title Loan
We offer car title loans all over the state. This includes using a car as collateral for a loan in Biloxi, Jackson, and Gulfport. No matter where you live in Mississippi, you can get cash for a paid off vehicle, and everything can be completed within one business day. The application can be completed online, and then you can meet with us in person at any lending location in Jackson, Hattiesburg, or Southaven.
What Do You Require To Get A Title Loan In Mississippi
The requirements for a title loan in MS are pretty simple. To begin with, you need a clear title to your vehicle. In other words, the vehicle must be paid off with your original lender, and you must possess the actual pink slip. If the name on the pink slip is not yours, then you need a power of attorney document that gives the lender authority to work on your behalf. You also must have a valid MS driver's license or government issued ID card.
With any secured loan, it is important for our customers to understand precisely what they are getting into before accepting money for their car. Cash loans should only be done if it is used for emergencies or necessary expenses where other options are unavailable or cannot be used. Online title loans are intended to help people get out of short term financial jams, and it is recommended to work with a lender in Mississippi that allows you to make early payments and avoid extra fees and interest. By doing that, you can avoid excess finance charges from getting a title loan with a title not in my name and get your vehicle back!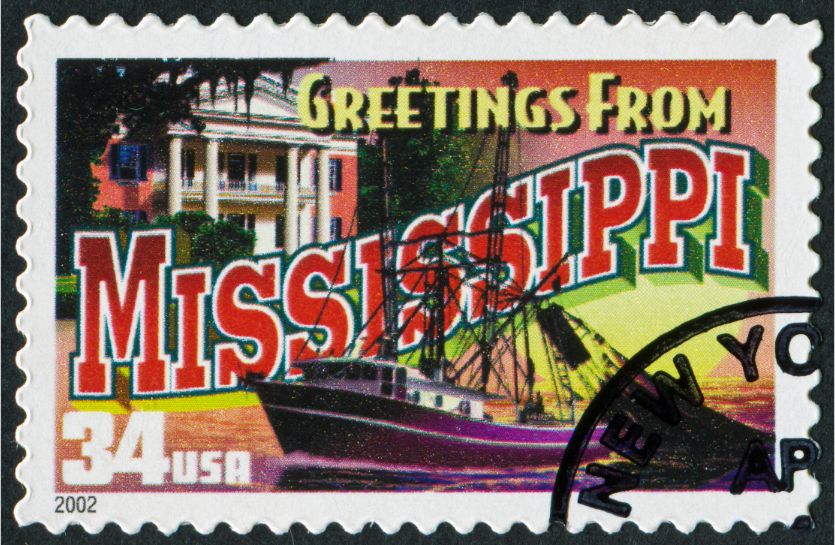 I Have Bad Credit. Can I Still Qualify For An Auto Title Loan Near Me In MS?
Typically, it would be best if you had good credit to get approved for a traditional installment loan. This is not at all the case with our title loans, though! Many people are surprised they can qualify even though their credit isn't the best. Most licensed lenders won't even run a standard credit check. Instead, they will only run a soft check to see if you have any active loans or previous bankruptcies that could impact your future loan payments. Most lenders in Mississippi will work with you to map out a loan payment and finance charge that works for both parties. You need to know where to look and what questions to ask before applying for an online title loan in MS.
Interest Rates With Mississippi Title Loans Near Me
The monthly finance charge depends on your lender and your borrower profile. For instance, you could find a company in Mississippi charging anywhere from 36% to 60%. Others may charge an APR that approaches triple digits! This example shows a payoff and APR on the low end for what's typical with lenders in Mississippi. But it would be best if you were to see how helpful it is to pay off your loan quickly, especially in areas like Biloxi that already have a higher cost of living than other cities in the state.
How Can I Get Started On An Application With Highway Title Loans
Don't hesitate to contact the customer service team at Highway Title Loans. Whether you apply for a title loan online or at any of the convenient locations in Jackson or Gulfport, we'll do what it takes to win your business and get your loan funded quickly!