How Much Cash Can I Get With A Registration Loan Near Me
Car registration loans are a great way to get money when you are facing emergency expenses or bills that are simply getting out of control. They are designed especially for people who want quick cash but don't have the credit rating required by most lenders. Borrowers don't even need good credit because these aren't unsecured loans where a lender runs multiple credit checks. Auto Registration loans are also different from car title loans because you don't need to give a lender the actual vehicle title as collateral. Instead, you simply hand over the pink slip and that serves as collateral for a registration loan!
What Is Typically Required For Registration Loans?
Typically all you need to be able to get a registration loan is to have the actual vehicle registration and be at least 18 years of age. You will also need proof of your income such as bank statements or pay stubs. Some lenders will want to speak with you over the phone and most will want to verify the vehicle exists before approving you for a registration loan but this isn't always required!
Another requirement is that you live in a state where these types of loans are not only offered but also regulated by the State. At this time registration loans are mostly provided in the State Of Arizona, but there seems to be a focus to allow similar financing offers in a few other states in the early part of 2023.
As Arizona is primarily seen as the main state where registration loans are offered, there are some lending requirements specific to AZ. Your registration lender will need to follow all State laws and regulations that regulate short term lenders and title loan companies. You will also need to show a valid Arizona ID(which you can easily get that same day from any Arizona MVD Office – Click here to see the Arizona Motor Vehicle Offices in Phoenix) and proof of insurance to let the lender know they're covered if something were to happen to your vehicle.
How Much Money Can Someone Get With Registration Loans In Arizona?
Most people can definitely use $1,000 from a car registration loan and that's what most title lenders in Arizona will provide for these kinds of loans. While there could be some limits on how much money you can get, one thousand dollars is generally the average amount someone in AZ can get with a registration loan because it represents about half of what an average used vehicle costs.
When it comes to minimum and maximum loan amounts the numbers often come down to how much the vehicle is currently worth on the resale market. Similar to a title loan online, a registration loan will often net you 30-60 percent of the car's value. Loan amounts will often start at a few hundred dollars and go all the way up to $5,000 for high value cars with low mileage.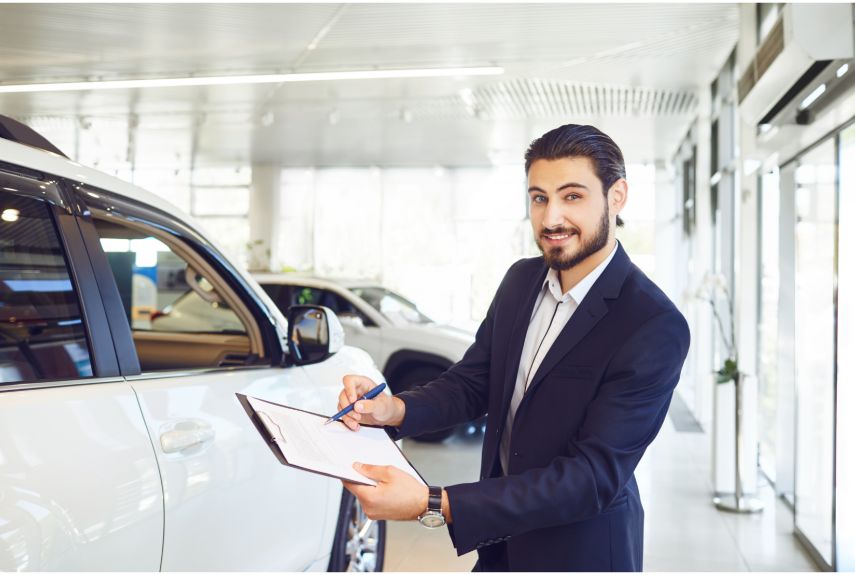 What Kind Of APR To Expect With A Registration Loan Near Me
The APR or interest rate for a registration loan will surely be high compared to other types of loans that require good to excellent credit. As you likely know registration loans and car title loans have interest rates that can touch 100% and these finance rates are not for everyone. That's why you should apply for registration loans near me only when you have limited options and have already been denied lower interest loans. Try to pay off your loan as quickly as you can and work to make extra payments upfront to alleviate some of the high interest charges.
How Do Online Registration Loans Differ From Car Title Loans?
The most obvious difference between these two types of loan offers is that registration loans don't require the vehicle's title to be handed over. Instead, you just need to hand over the registration info which same value as the title in Arizona. Another important distinction between registration loans and online car title loans is that these loans have no credit checks are required and you may end up getting a bit less cash than what you would see with a typical online title loan. This makes them perfect for people who have bad credit or none at all!
Another difference is that registration loans don't always require the same type of vehicle inspection that we typically see with car title loans. As most online title loans are underwritten for higher amounts, the lender will do more work to ensure the validity of their loan. This means they will sometimes ask for a detailed vehicle inspection and additional documents. Compare that to an auto registration loan that has a lower loan amount and you'll see why some finance companies in AZ will not always ask for an in person vehicle inspection.
More About Auto Registration Loans Near Me In Arizona
Are you ready to find out more about how to get back on track financially with a secured loan? At Highway Title Loans we work with consumers all throughout Arizona who are considering using their vehicle pink slip as collateral for a registration loan. Any borrower who has their paperwork and vehicle information can get started on an application for a title loan online right from our website.
Contact us during normal business hours to find out more about our available offers and how much you can get to improve your financial situation. We also offer options for people interested in non traditional lending offers such as a title pawn online and title loan refinances as well. Highway Title Loans is the best source for affordable car registration loans near me!
Are you looking for a larger amount of cash from from a title loan lender that's near you?  We've recently added new financing options for people all throughout the country. With our City Connections Service you can apply directly online with Highway Title Loans. Your application will be processed entirely online and we'll connect you with a local title loan company in your neighborhood. All you have to is take a few minutes for a vehicle inspection and then sign the lending documents with a local lender.
Highway Title Loans – City Connection Service Locations: