Cash From Your Car With Auto Title Loans In Illinois
Car title loans are available to Illinois residents who need money quickly, and the best part is you don't need much to qualify. Title loan companies offer fast funding, usually within one day if you've got your car title available. All you need is a paid off vehicle, and with that, you can typically be approved for a loan that lets you use the equity in your car as collateral.
How Do Online Title Loans Work In Illinois?
The path to getting cash for your vehicle with a title loan in Illinois is clear and manageable. If you provide a title loan company with some basic information about yourself and your car, they will do a quick appraisal to see how much your car is worth. If you're approved, you'll get the cash you need immediately; it can even be that same day if you get funded with a local lender.
Qualify For Bad Credit Auto Title Loans In Illinois
You don't need perfect credit to be considered for a loan. Many borrowers with poor credit use title loans to rebuild their credit history as they make on time monthly payments. Instead of worrying about your credit score like most banks and installment lending services, auto title loan lenders want to know if your car has enough equity or value to serve as collateral for their loan amount. Once that's confirmed, they won't even run a standard credit check, so don't let your past keep you from getting the cash you need now with a loan from Highway Title Loans.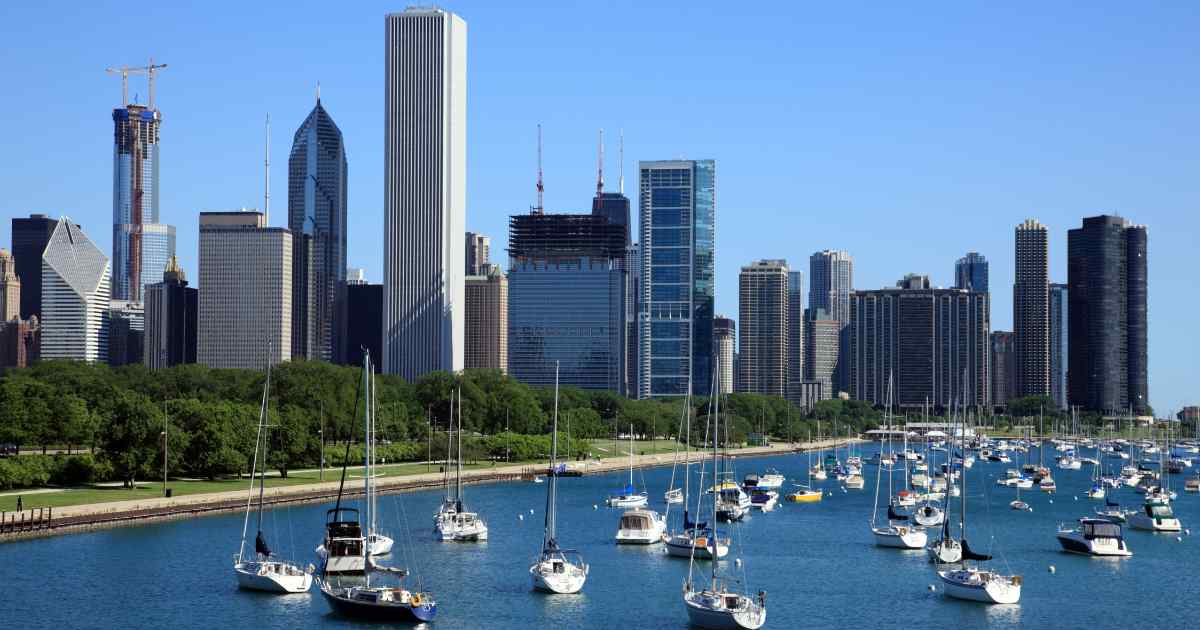 Restrictions With Online Title Loans In Illinois
You'll find it is easy to apply for car title loans anywhere in Cook County; all you need is an active checking account with direct deposit capability (savings accounts don't work) and the ability to prove that you own a paid off vehicle that's titled in your name. A couple of other essential things to remember about title loan restrictions in Illinois: the loan amount can not exceed more than 50% of your vehicle's value, and you can't have more than one loan outstanding at any given time.
How Much Money Will I Receive With A Title Loan
The amount of money you can borrow through a title loan lender in Chicago, IL, is related to the equity available in your car.  You can often access anywhere between $1,000 and $20,000 with a title loan for cars ten years old or newer, borrowing 40 to 75% of the vehicle's resale value. For getting cash out quickly from an auto title loan lender in Illinois, you can't go wrong with affordable online title loans at Highway Title Loans.
Why Take Out A Title Loan?
The main reason people apply for this form of funding is that they can't qualify for the obvious lending options like bank personal loans or payday installment loans. In other cases, a vehicle equity loan can be a better way to borrow more money, even if the interest rates are high. The approval time for a secured loan is 1-2 days, while it can be 10 days or more for a personal loan!
Other Benefits of Title Loans in Illinois:
– You can get funded the same day you apply, especially if you go with one of the larger title loan companies in Chicago or Rockford.
-You don't need excellent credit. Most customers who apply with Highway Title Loans have a poor credit history!
– You can use your title loan money for any purpose you like. Ideally, it will be for a financial emergency as the interest rate with a title loan in IL is often sky high, but there are no restrictions on what you can use the funds for.
Apply For An Illinois Title Loan Today
Apply now at Highway Title Loans, and we can get you a funding decision in less than one hour! Fill out an application on our website or contact us at 877-433-5454 to get started.