Online Title Loans In Louisiana With No Store Visit
We hear from people in Louisiana all the time about how difficult it is to find a legitimate option for fast cash within the state that doesn't require good credit. Sure there are unsecured lenders and payday loan companies that offer a few hundred dollars, but what about if you need a large amount of cash within 24 hours or less?
The good news here is that Highway Title Loans offers online title loans in Louisiana and the main requirement is that you have a vehicle with value. The car's equity is what's used as collateral for the secured loan and you can borrow up to $15,000 from a Louisiana title loan company!
What Is Needed When I Apply For Online Title Loans In Louisiana?
When you apply for title loans in Louisiana, there are a few things that will be needed. Here is a list of the most common items:
– State of Louisiana issued photo ID (driver's license, ID card.) You can also apply with an out of state license or passport that verifies your identity.
– Proof of residency (utility bill, bank statement, etc.). Any licensed title loan company in Louisiana will want to verify that you live within the state as they're subject to various state lending regulations.
– Vehicle title and registration. Your car title is the main requirement for any type of title loan and you will need to hand over the pink slip to your lender. You can keep driving your car and will get the title back when the loan obligation is fulfilled.
– Proof of insurance. A licensed lender wants to ensure that your vehicle is licensed for up to the car's resale value. That way they can get compensated if the vehicle is damaged or totaled.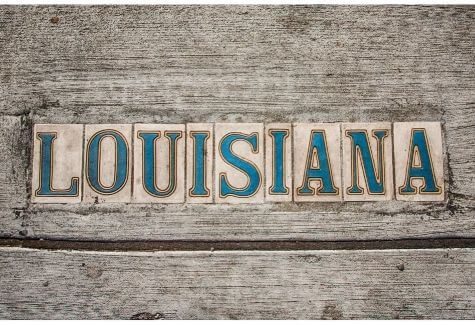 How Much Money Can I Borrow With A Title Loan In Louisiana?
The amount of money you can borrow with title loans in Louisiana depends on the equity value of your vehicle. Highway Title Loans can connect you with a loan offer of up to $15,000. Most companies use the Kelley Blue Book value to estimate the worth of your car. Other factors that go into the estimated loan amount include the make, model, and age of your car. The vehicle mileage will be a significant factor as any car with high miles will lead to a much smaller loan amount.
Just because you have an older vehicle with high miles doesn't always mean you will be denied a loan. Some title loan companies in New Orleans and Baton Rouge will still offer loans that start at $300 for vehicles that are years 2000 to 2005. There are many various factors that determine the amount you can borrow and the old adage is true, a newer car will mean you can borrow much more money with online title loans in Louisiana.
Can I Get A Car Title Loan In Louisiana With Bad Credit?
Yes! One of the benefits of title loans in Louisiana is that your credit score is not a major factor in the online loan approval process. As long as you can provide the required documentation and your car is worth at least $1,500, you will stand a good chance to be approved for a title loan.
Most people that apply with us have bad credit and they alternatively would have applied for an unsecured loan with a bank or credit union. Expect a higher APR with a bad credit title loan but by making timely monthly payments your lender will report that to the credit bureaus and you could see a score increase. If there's ever a chance that you may miss a monthly payment for your loan then you should contact your lender and work out a payment arraignment. Not only will this be shown on your credit report, but you also run the risk of a title loan repossession where the lienholder can take your vehicle and sell it at an auto auction.
Am I Only Apply For An Auto Title Online Or Can I Meet With A Lender Near Me In LA?
At Highway Title Loans you can apply for a title loan online or in one of the many locations throughout LA. There lending centers in Baton Rouge, New Orleans, and Lafayette. Some people prefer to work at their own pace and apply entirely online from the comfort of their homes. Others would rather meet with a licensed agent and go through the lending documents in person. There's no wrong way to apply for financing and don't forget to compare lending quotes and payoff rates before you sign a title loan contract. All you need to do is fill out our simple application and within minutes you'll know if you've been approved!
We understand that people lead busy lives and sometimes it's just not possible to meet with a lender during regular business hours. That's why we have a fully automated online title loan process that can be completed from the comfort of your own home. And if you do have any questions our customer service team is available 24/7 via telephone or email. Feel free to reach out to our customer service team to get started on your online application!