Apply For Online Title Loans In Delaware
There's no longer a need to wait weeks to find out if you're approved for a bank loan or installment loan. Now, anyone with a newer vehicle that's completely paid off can apply for title loans in Delaware. This secured loan lets you borrow money based on your car's equity value. Loan amounts can reach $25,000, and you can grab your cash within 24 hours of being approved for a Delaware Title Loan!
How To Get A Title Loan In Delaware – What's Required
To be approved for an online auto title loan in Delaware, you will need to show ownership of your vehicle, and it has to be a newer model with low mileage. The car title needs to show you as the owner, and you can't still owe a lender or have someone showing as a lienholder on the title. You'll need proof of income, identification, and residency in Delaware. There also may be a requirement for valid insurance on your vehicle and some companies may also want to speak with your employer to verify the amount of money you make each month.
The process is simple and can be completed online in minutes or in person at any handful of locations in Wilmington or Newark. Once you apply for a title loan and get approved, you can have the cash you need within 24 hours!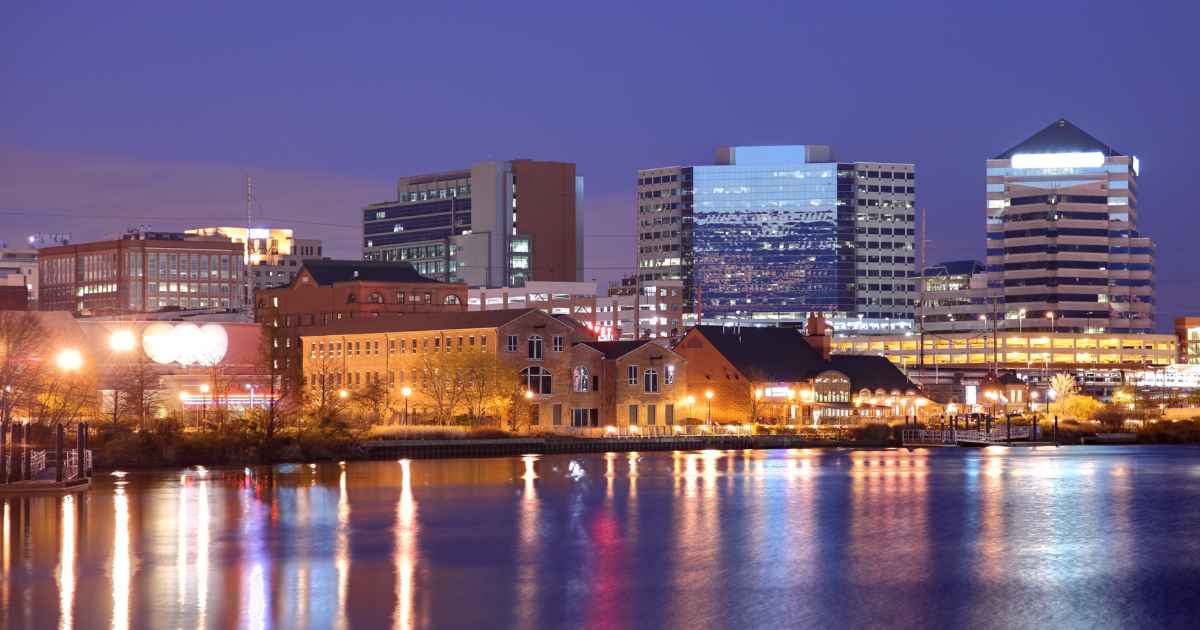 What Are The Benefits Of A Delaware Title Loan?
There are many benefits of car title loans, including:
– Quick approval – usually minutes for those applying online or at any financing office in Wilmington, DE.
– No credit check is required. Some companies may run a soft pull on your credit to check for active bankruptcies, but most expect you to have bad or poor credit. Delaware residents can now access title loans online with no credit check.
– Cash is available within 24 hours for anyone in Delaware. Pick up the funds from any local lender!
– Funding amounts up to $25,000. Loan amounts are mainly derived from the vehicle's resale value. Expect a lender to offer 35-65% of the car's value.
– Title loan terms from 6 to 24 months. Most title loan companies will work with you to set a realistic payoff time based on your budget.
– Fixed interest rates and no prepayment penalties. Also, the ability to pay off the loan early with no penalty for pre-payment.
What Are The Negatives Of Title Loans In Delaware?
– You must hand over the car's title as collateral for the borrowed amount.
– If you don't repay the loan according to the repayment terms, the car can be seized and sold at auction.
Online title loans have high interest rates and can be challenging to repay per the repayment terms. Any lender in Delaware takes on risk by offering a secured loan to someone with poor credit, and you want to get the best rate possible and try to pay down the balance quicker.
How To Apply For A Title Loan In Delaware?
One of the easiest ways to apply for a title loan in Delaware is online with Highway Title Loans. You can fill out an application and find out if you're preapproved in minutes. You can also call us at 877-433-5454 and speak to any of our customer service reps so they can walk you through the application over the phone.
The other alternative is to apply in person in Dover or Wilmington, DE. It may take longer on the front end to apply at a physical lending location. Still, you can complete everything in one visit without worrying about an additional vehicle inspection or signing further documents. Some local companies will allow people to apply for online title loans in Delaware, and then you can go to their location to sign the contract and pick up the cash right then! Whichever method you apply, you should first make sure a title loan is right for you and then decide on the minimum amount you need.