Online Car Title Loans In Iowa
At Highway Title Loans, we know it can be stressful trying to find a lender that offers bad credit loans with a fast funding process. Because of that, we've streamlined the underwriting and application timelines for instant online title loans in Iowa. You can often get approved and qualified in less than an hour. You need to own a vehicle or truck outright to prequalify, and there are no early repayment penalties. Simply put, our title loans in Iowa give you the cash you need now with flexible repayment options and a quick and easy process.
Vehicle Title Loan Lending Requirements In Iowa
As with most secured loan offers, the requirements start with a car title that's not only in your name but also clear of other loans and liens. We also need proof of employment or pay stubs showing you make enough monthly money to afford the loan payments.
Other requirements for auto title loans in Iowa might include:
– A vehicle with 100k miles or less
– Proof of residency within Iowa (utility bill, lease agreement).
– Proof of insurance on the vehicle and proof that the vehicle is currently registered.
– The title to your car or truck
Loan Amounts And Interest Charges For Iowa Title Loans
The interest rates and monthly payments depend on the loan amount and the repayment period. Funding amounts average $2,000 as of 2023, with payoff terms lasting between 6 and 24 months, but some lenders may offer more extended repayment periods.  The average APR for title loans in Iowa is sometimes over 100%, but this can vary depending on the lender and how much equity you have in your vehicle.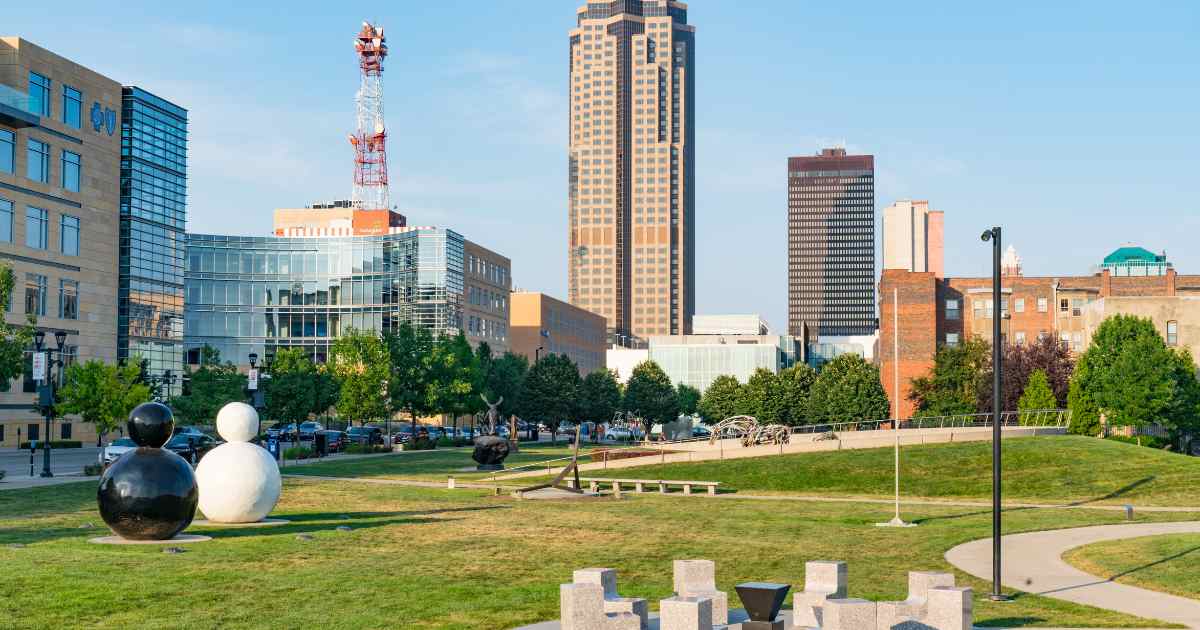 Title Loan Offers In Iowa For People With Bad Credit
Highway Title Loans doesn't require a credit check as part of our underwriting process because your car title is being used as collateral. We understand that bad things happen to good people, and sometimes, that includes financial hardships that can damage your credit report. Title loans are possible even if you have bad credit or don't have a recent credit history.
Let your loan agent know beforehand if you have any past vehicle repossessions or if you defaulted on any recent loans. Even though you don't need good credit, all applicants must meet some minimum credit requirements, including not being a part of current bankruptcy proceedings or having another secured loan on the same vehicle.
Applying Online With Highway Title Loans
Feel free to apply online with Highway Title Loans, or if you prefer working with a local finance company, that's no problem. Be prepared to bring all your documents and paperwork with you, or you can start on the application online and finish everything directly in person.
Another consideration is that many title loan providers in Iowa will want to inspect your car before signing off on a funding amount. This entails a quick inspection of the vehicle's inside and outside to ensure the car is in working order and lines up with the expected resale value of similar vehicles sold in Iowa. There are a few ways to avoid an in person vehicle inspection, but it typically requires bringing in additional paperwork or documentation about the car.