Get Cash Today With Instant Approval Title Loans In Oklahoma
Using your car as collateral for an auto title loan in Oklahoma is an excellent way to get cash, and Highway Title Loans can get your loan funded in 24 hours or less. We make getting an instant approval title loan easy by giving you control over your application when you apply online. You can have money deposited into your checking account the same day if it's before 4:30 pm CST!
FAST ONLINE AUTO TITLE LOANS IN OKLAHOMA!
There are multiple ways to get cash with a title loan in Oklahoma. Apply online or with a local title loan company in your neighborhood. You can even be approved for a loan if the vehicle's title is not in your name! Each situation is different, and the underwriting department will do everything possible to expedite things.
When you contact Highway Title Loans, we recommend you start filling out our short online application. Once your app has been submitted to the underwriting department, we can review your financing options.
Loans are approved the same day you apply for a title loan in Oklahoma, which means cash is deposited into your checking account quickly. You'll be driving away with the money you need before the day is over, and we make it easy to deal with Highway Title Loans because we offer convenient locations and extended hours of operation.
What Is Required To Get Instant Title Loans In OK
Title loan requirements are simple. You get money for your title by using your car or truck as collateral in Oklahoma City. It's just that easy with Highway Title Loans.
All you need to do is prove the car will start and run, be free of any significant accidents on record, and have proper license plates and registration information up to date with the Motor Vehicle Division (MVD). We even let you keep insurance on your vehicle, which can help if there is an accident since it doesn't affect our lien rights on the title. The most important qualifying factor is for your car to be worth enough in collateral. If you have a newer licensed vehicle, financing your loan should be no problem!
Getting cash for cars without collateral can be challenging but not impossible when you come to us at Highway Title Loans. We'll check out what you've got and what you can get for it so you can get quick cash.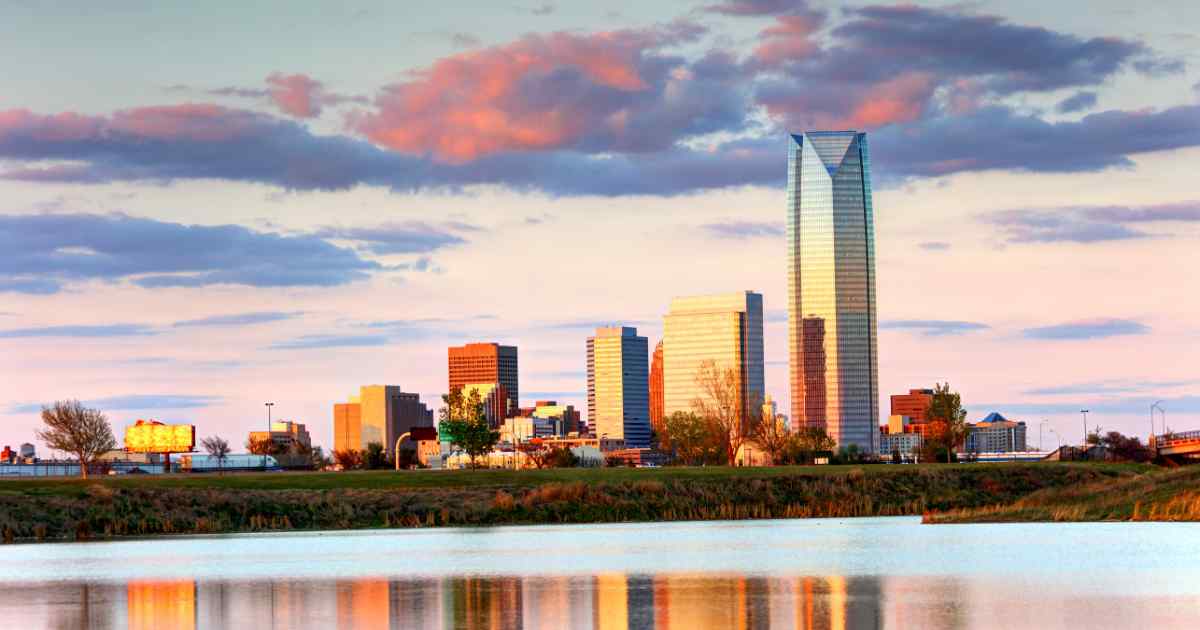 Funding Amounts From Car Title Loans in Oklahoma
Loan amounts start at $2,500 and go up to $25,000 for vehicles with high resale values. We promise to keep things simple, so apply today to see how much money you can get with a title loan from us in minutes.
There's no need for a lengthy application process when you apply at our Oklahoma City office, or you can always fill out our form online! We can also do everything by phone or email, making getting your cash easier when you don't have to meet with a title loan company near me.
Can I Get A Title Loan In Oklahoma With Bad Credit?
You can get a title loan in Oklahoma with bad credit. Most lenders won't even check your credit score because they could care less about it. The only people who would need good credit for this type of loan are those with no savings and bad credit, but even then, they could get lucky if the title doesn't require a co-signer as some do.
Oklahoma Title Loans – How Much Money Can I Borrow?
You can get $2,500 or more in your checking account with an online title loan in Oklahoma, depending on the lender you go through, so there are plenty of loans available to use for cash without having too much money to worry about losing if anything happens. You might think that $2,500 is not enough money as it did before when you read this article, but that's on the low end of what you can borrow. Some companies in OK offer 10k or more for vehicles with low mileage, and any paid off car or truck with equity can qualify.
How Long Does It Take To Get A Title Loan From A Direct Lender In Oklahoma?
If you expect a quick turnaround, we recommend visiting our office to see how much money you could be approved for with a speedy approval process. Dozens of lending locations in Tulsa and Norman will allow you to conduct a vehicle inspection. Many offices have extended hours, so we can do everything by email or phone during regular business hours.
Getting cash with a title loan in OK can be easy if you know what's required and where to look. You can also learn more about secured loans in Oklahoma by checking out the articles on our site about State Regulations and requirements for no inspection title loans.
Once you submit an online title loan application with Highway Title Loans, you will receive a response within five minutes with information on the next steps if your application is approved.