Qualify For Cash Today With Instant Approval Title Loans in Missouri
If you need cash quickly then a title loan is your best option for getting the money you need fast. In Missouri, car title loans are easy to come by and there are many lenders who provide cash to those who have a paid off car title they can use as collateral for a secured loan.
How Do Online Title Loans Work In Missouri?
Title loans are short-term cash loans that are usually paid off in less than a month.  The financial amount you can get varies but is typically based on the value of your car when it's titled and the market value of your vehicle. Most borrowers in Missouri apply for title loans online and some choose to apply over the phone and provide information about the vehicle including the VIN number, make, model, mileage, and year to a customer service rep.
The longer you've had your car paid off, the more likely it is that this figure will be higher. Once you're approved for the loan then you go to meet with an agent who quickly reviews your documents, does a quick vehicle inspection and signs off on the lending contract. It doesn't matter where in Missouri you live as many of the larger lenders can have an agent meet with you that same day if you live in St Louis or Kansas City. In smaller cities such as Joplin, it may take up to one business day.
What Is Required For A Guaranteed Approval Car Title Loan In Missouri?
A title loan in Missouri requires that you have your car titled in your name with an actual vehicle pink slip in your hand. You must have proof of insurance on the vehicle with sufficient income to warrant the amount you are borrowing. Most direct lenders accept an income verification letter which can be completed when you fill out your application online. The state of Missouri does not require lenders to run a credit check so if you have poor or no credit this doesn't prove to be too much of an issue when applying for a title loan.
You also need to provide proof of local residency in order to apply. Some lenders will ask for two forms of identification while others will only need one form of ID with a current utility bill. Luckily there are many locations in MO where you can quickly get a current copy of your drivers license as well as any documentation that shows your current pink slip and registration information. The main Motor Vehicle Licensing Office is located in Jefferson City MO. But there are multiple locations all throughout the state which should be open during normal business hours.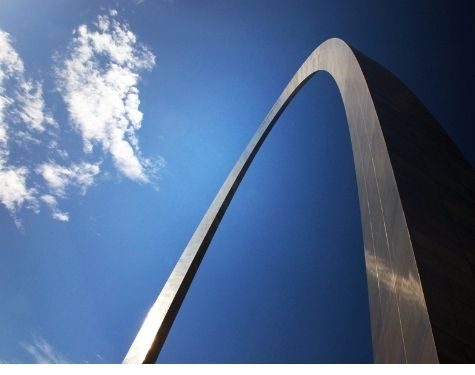 Can I Get A Title Loan In Missouri With Bad Credit And How Much Can I Borrow?
Getting a title loan in Missouri with bad credit is possible by shopping around both online and with title loan companies near you as many lenders will work with those who have lower credit scores or simply little credit history. The amount you can borrow will be determined based on the current market value of your car as well as how much your income is. It's very important to note that lenders don't do a credit check during the application process, so if you've had any instances where a creditor has reported late payments those won't factor into the decision whether or not you're approved for the vehicle title loan.
How Soon To Get Auto Title Loans In Missouri And What Are The Benefits?
Once you're approved for a cash loan, the money should be available within one business day. That timeframe can be quicker if you live in St Louis County or other larger metro areas with companies that give out cash in person. Either way, expect to get cash quickly when you apply for online title loans.
The benefits of car title loans are apparent, especially for someone with bad credit who can't qualify for most personal loans. A qualified borrower can typically get cash in their hand within one business day with no credit check needed. In some cases you can even get cash on Sundays or holidays when you need a title loan company near me that's open now. The interest rates with title loans in Missouri are considerably lower than what would come with a traditional bank loan so borrowers who have poor credit, or no credit history can still get the funding they need. It's also faster to apply for online title loans the process of getting the money is simple, quick, and relatively painless which makes it ideal for anyone who needs fast cash whether you're looking to pay bills, catch up on your rent or just want some extra spending cash before payday.