Car Title Loans Online In New Jersey
Before applying for title loans online in New Jersey, understand how these loans work and what you need to qualify. You need a vehicle that's entirely paid off, and the car's title has to be in your name. The vehicle should be year 2010 or newer, and it's best if the mileage is under 100k. Few licensed companies fund direct loans within the state, making it difficult to get the best lending terms. So why not apply with Highway Title Loans? We'll match you with a local company in NJ that offers same day approval with options to get your money in person or have it wired to your bank account.
Title Loan Requirements In New Jersey
– The car must be paid off without lienholders or cosigners on the pink slip
– The car must be registered in NJ
– You need to show proof of income through bank statements or pay stubs
– You need comprehensive vehicle insurance coverage.
Other Ways To Get Cash If You Can't Get A New Jersey Title Loan
State regulations make getting a title loan in NJ difficult as lending limits and interest rate caps have caused many direct lenders to exit the state. So, what can you do if you live in New Jersey and can't qualify for a title loan? You'll be surprised to know financing options are still available, even if you have a poor credit score!
Consider a payday loan or cash advance if you only need to borrow a few hundred dollars. If you're looking for $1,000 or more, you should apply with an installment lender that offers bad credit loans in New Jersey.
Also, look into a title pawn where the pawn company holds your vehicle as collateral. This is different than when a title lender has your car's title, but it may be an option if you need fast cash and aren't worried about driving the vehicle.
Another option is to apply for an online title loan in a neighboring state, such as Virginia or Delaware. Getting approved in these states is easier; some companies will allow you to borrow $1,000 or more.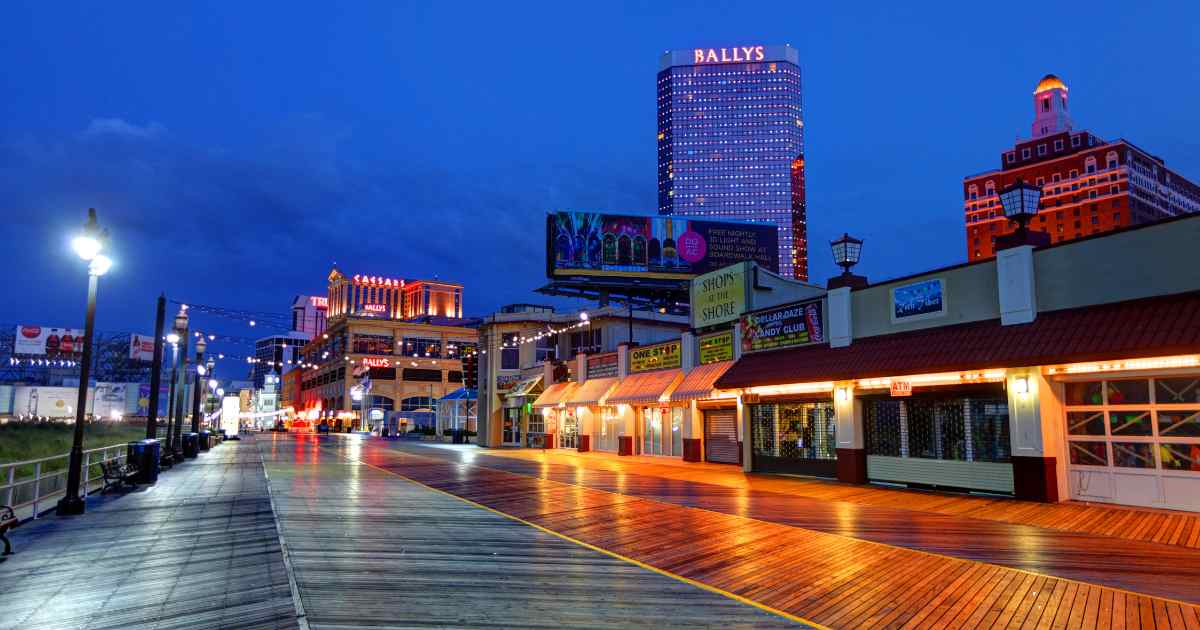 Benefits Of A New Jersey Title Loan
Title loans can be challenging to qualify for, but there are significant benefits if you're able to get approved. Here are a few reasons to consider a pink slip loan in NJ:
High loan amounts – The average unsecured lender offers personal loans for around $200, which are hard to find in New Jersey. A title loan uses your car's equity as security, leading to loan amounts of $2,500 or more.
Minimal credit requirements – Your car is the collateral for a title loan, and there are typically little to no credit requirements when you apply. Yes, your lender will check for bankruptcies or current defaults. But don't worry if you have a low FICO score!
Fast approval – Don't wait days to determine if you qualify for a bank loan. A car title loan needs just a few documents, like your car's pink slip and income verification. After that, you can get your vehicle inspected and grab your cash. Title loans can be approved in one business day with same day cash in hand in Newark and Jersey City.
What To Do – Car Title Loans In New Jersey
Online title loans are available for anyone in New Jersey who owns a paid off vehicle. But they're challenging to qualify for, and some customers won't have enough equity to use as collateral. So why not apply with Highway Title Loans and get a quick estimate of your loan amount and payoff term?
Title loan amounts in NJ start at $2,000, and you can qualify for higher amounts in certain situations. Apply online or call 877-433-5454 to begin your application!