The Best Online Title Loans Terms In South Carolina
Highway Title Loans offers fast and simple title loans in South Carolina. We feature customized lending packages for every applicant, so there is no such thing as one size fits all when it comes to determining your repayment plan. Not only that, but we will work with you every step of the way; we'll make sure your application is complete and accurate and our friendly customer service team will help you gather any documents that may be required during the loan underwriting process.
What Do I Need To Qualify For Title Loans In South Carolina?
In order to be eligible for title loans in South Carolina, you must own a car title with no liens or other claims against it.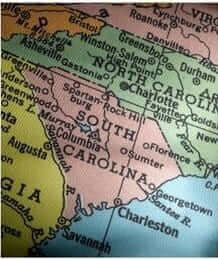 You will need your title and a photo ID that matches the name on the title. Plus, your vehicle must have been paid off in full, so there are no outstanding payments due on it. If you qualify here at Highway Title Loans, we will start by processing an application from you through our website or over the phone.
You can also meet with us in person if you live in Charleston or Columbia. These are larger cities and we have registered agents available that will conduct a vehicle inspection in person, often in 24 hours or less. No matter how you apply, our title loans are often processed within the hour. Once your contract is approved, you will have access to cash fast! You can then choose whether or not you want to pick up the title loan by driving to our office location, or if you prefer that we mail it out to you via express mail.
Do I Need Good Credit To Get A Car Title Loan in South Carolina?
One of the best features of a title loan is that you can be approved with bad credit or little to no credit history. A lender is more concerned about your vehicle's equity than your credit score. Some title loan lenders in South Carolina require that you have a minimum of $1,000 in equity while other lenders that offer pink slip loans may take slightly lower amounts. Either way, they're going to look beyond your bad credit and instead focus on how much collateral you have when formulating a lending offer. If you have poor credit or no credit, title loans are still an option for getting the cash you need fast!
What Kind Of Vehicle Can I Use For A South Carolina Title Loan?
To qualify,  you must title your vehicle within the state first. It can be a standard car, truck, SUV, motorcycle, or boat, and you can even get a title loan for an RV! Vehicles that are the model year 2000 or newer will typically qualify for the highest loan amounts.
There are also title lenders who specialize in repossessed vehicles which makes these types of title loans an excellent option if you own a car with a high resale value or a classic vehicle that is still worth money but the owner hasn't been making payments on it. There are currently over 2 million vehicles registered in the State of South Carolina, so rest assured there is no shortage of cars that will qualify for an online title loan!
How Much Money Can I Get With A Title Loan In South Carolina What are the rates?
In most cases, title loans in SC are available from $2,600 to $15,000 and these amounts are based on the current state regulations.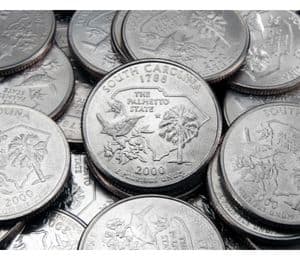 These amounts can be higher in metro areas like Greenville, Columbia, and Myrtle Beach where the vehicle resale values tend to be higher. We look at your vehicle's value and the amount of money that is owed to determine the maximum title loan amount you can qualify for. Most title lenders in South Carolina also factor in your income and relevant credit history when determining what interest rate you should expect.
The interest rate that comes with a title loan in South Carolina is also dependent on the risk factors assessed by your lender. If you have an excellent credit history, you may even get a lower interest rate. If your credit isn't great then the risk of default increases, causing title lenders to demand a higher interest rate or APR that can approach triple digits!
How Do Title Loans Work In South Carolina & How Long To Get Cash?
Once you've applied online and provided all the necessary items needed to process the auto title loan, it should take between 24 hours and 48 hours for your underwriter to complete their review. Upon approval, title lenders will electronically transfer cash into your checking account or overnight courier service within 10 minutes.
We have funding amounts available for any budget so don't hesitate to apply today! Fill out our form online or call us toll-free at 877-433-5454 for more information about title loans in South Carolina offered by Highway Title Loans!