Online Title Loans In Oregon With No Store Visit
Online title loans in Oregon are the perfect solution if you need quick cash fast. Highway Title Loans offers these loans for anyone in Oregon with a vehicle looking to borrow upwards of $10,000. We promise a quick online application, or you can call us at 877-433-5454 to see how much your car or truck is worth.
The Requirements For Title Loans In Oregon
To qualify for a Highway Title Loan in Oregon, you must provide proof of vehicle ownership and show the ability to repay the loan. This means we'll ask for your car's pink slip that shows you are the only owner of the car and we'll need to see employment verification with proof of monthly income.
All makes and models of vehicles that are 2008 and newer can qualify. As long as you have a lien free vehicle with low mileage, you should be eligible for an online title loan of at least $2,000!
What About Bad Credit – Can I Still Apply For An Online Car Title Loan In Oregon
These bad credit loans rely on the collateral backing up the loan amounts, and lenders know that applicants typically have poor FICO scores. All that matters to them is that your vehicle has enough value to secure the loan amount and that you can make the monthly payments. So don't waste time looking for a personal loan company that won't even talk to someone with a poor credit score – apply for an online title loan in Oregon today and immediately get the cash you need!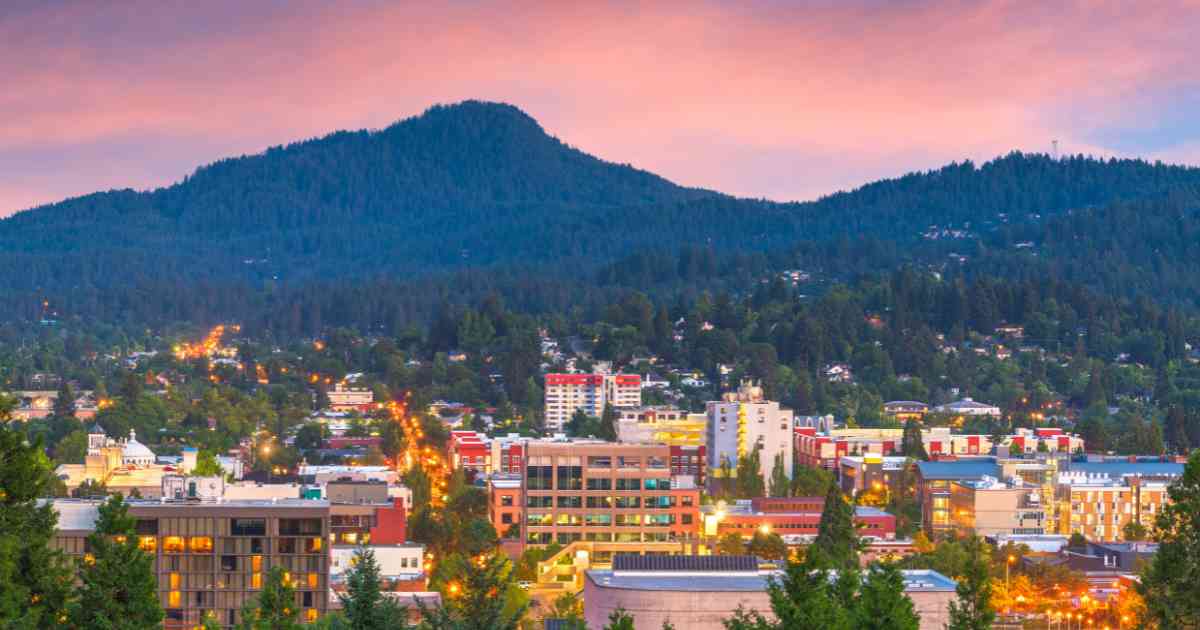 Benefits And Drawbacks Of Title Loans In Oregon
Like any other loan, applying for a title loan in Oregon has pros and cons. One benefit is how quickly you can fund your loan after applying with Highway Title Loans! While we won't fund your loan, the local lenders we work with can have the cash sent to your bank account or by money order within 24 hours or less!
The downside is that interest rates are pretty high – usually higher than other loans, such as personal or payday loans. And, of course, you also face the risk of having your vehicle repossessed if you default on the monthly payments.
Vehicle Title Loans In Oregon With No Store Visit
Yes, here at Highway Title Loans, we offer complete online title loan solutions to those looking for an easy and quick way of getting the cash they need in Oregon!  There may be a need for vehicle inspection, but that will take less than an hour, and you have multiple companies to choose from in Eugene or Portland.
Apply For Car Title Loans Near Me
Would you prefer to apply in person with a local lender in Portland, OR? That's no problem – we can help connect you with a lender near you with the best title loan rates in your area. In addition to Portland, dozens of nationwide companies have offices in Salem, Gresham, and Medford that allow walk in applicants.
Best of all, you can get all the paperwork out of the way by applying online with Highway Title Loans and then meeting with the actual lender in Oregon to sign the docs and pick up your cash.
What Else To Know About Oregon Title Loans
Before signing any agreements for a car title loan in Oregon, read the contract thoroughly and understand all the terms. These secured loans often have interest rates over 60%, making them difficult to repay if you only pay the minimum amount each month.
There's often a way to restructure or refinance the title loan amount to avoid default or missed payments. So, let your lending representative know if you can't make a payment. Contact Highway Title Loans to start your online application, or call us at 877-433-5454!