Most FAQ Pages feature common industry questions with boilerplate answers. They're helpful, but it's not a targeted answer unique to a specific state or lending situation. Here are Highway Title Loans, our goal is to make the entire lending process as easy as possible for you. That means you can definitely check out our FAQ page to see if your question is shown here and answered in a relevant and precise way. Or you can choose to give us a call and talk to one of our friendly customer service representatives. Our agents can answer any questions you may have. They can walk you through any concerns or issues you may have with the title loan application. With that, here are some of our commonly asked questions. We'll do our best to make each answer as relevant and specific as possible.
How much does an instant online car title loan cost? Are there any charges to apply for a loan?
No reputable title loan company will charge you a fee to apply or even process your application. Any company that says you need to pay upfront is not a company to work with. Online title loans are similar to payday loans as the interest rates are high. It's difficult to find the exact cost associated with a loan, but you can find out the amount when you look at the contract.
Are car title loans available in every state?
As title loans are a form of short term lending, they fall under many of the same rules and regulations that you see with payday loan and installment loan companies. Most of these companies and industries are regulated on the state level and the laws are often changing. Some states allow car title loans and other states like New York and West Virginia completely ban this form of borrowing. Check with your state regulator before you seek out any type of loan and stay updated on the current title lending laws and regulations.
How is an auto title loan different from a payday loan?
With an online title loan you use a vehicle's equity as collateral to get funding. With a payday advance, the amount you borrow is unsecured and the lender is trusting you will pay back the loan.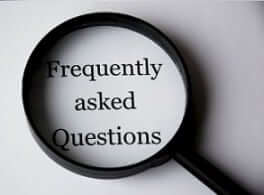 Payday loans will have higher interest rates versus a title loan as there's no collateral for the lender if you default. Also, you can borrow a larger amount with a title loan. The amount you can borrow will often depend on the fair market value of the vehicle.
Can I be approved for financing with a boat or motorcycle?
Most reputable title loan companies similar to Highway Car Title Loans require a pink slip from an actual vehicle. But you never know what a lender will approve unless you ask. The problem with boats and motorcycles is that the amount of equity will be low. Whereas a car that has a clean and clear vehicle title can be worth well over 5k, most motorcycles and boats will fall below that threshold.
Once approved, how long does it take to get my money?
Each company is different when it comes to getting cash to applicants. For the most part you can expect cash in hand within one or two business days. All companies are different when it comes to the payout and some car title loan lenders can get you funded within one business day! It's also best to check with lender and find out how the money is sent to you. Some companies can ACH you the funds and other can send through Western Union or other overnight services.
Can I keep driving my vehicle after I take out the loan online?
Yes, even though you hand over your vehicle's pink slip you can still keep driving your car. This was not the case in the past as some lenders would make you hand over the vehicle title and vehicle itself before giving you cash. This created a problem though as most borrowers weren't able to get to work and had no way of paying back the loan! Some companies used to install a tracking device in your vehicle as a way to let you keep driving. But this is now banned in most locations so check with your lender to see what they require. Keep in mind, there are still serious repercussions if you stop paying your car title loan.  You can keep driving your vehicle during the life of the loan but once you fall behind on monthly payments you run the risk of late fees and ultimately a repossession of your car.