Our Title Loan Benefits
WE WORK TO GET YOUR ONLINE TITLE LOAN FUNDED!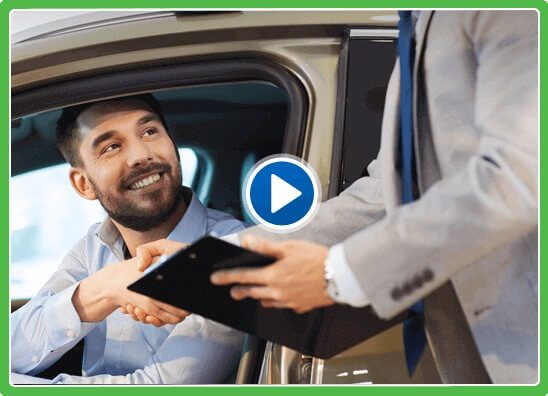 We are an online company that offers fast and simple car title loans.
The lending experts at Highway Title Loans make it easy to get cash for your car's title. Fill out our online application and answer a few questions from our underwriting team. You can keep driving your vehicle for the life of the loan!
In most states, there's no in store visit required and you can often finish the application and underwriting process in less than an hour. We'll work with you to get reasonable terms with a funding amount and interest rates that work for both parties.
How An Online Title Loan Works
How To Get Approved For A Title Loan
Getting approved for auto title loans is a lot easier when compared to most other short term loans. Unlike a personal loan, bad credit isn't going to a significant issue with a title loan. While most lenders will still look at your employment history and ability to pay back a loan, they care more about your ability to pay back a loan instead of your recent credit history.
When it comes to paying back a car title loan it's all about the amount of equity available in the vehicle. You should have no problem qualifying for same day cash if you have a paid-off pink slip with enough equity in the car. Other factors such as showing proof of income and verifying your credit score will be important during the underwriting process. Ultimately most companies that offer a car title loan online want to know that you have a newer vehicle that's paid off.
How Long Does It Take To Get An Instant Car Title Loan?
The approval process for online title loans can be completed in less than 24 hours. You'll first need to fill out an online application and determine how much money you're looking to borrow. It will ask for details about your employment history and vehicle information.
After you click submit, the underwriting team will evaluate the application to use your car as collateral for a loan. They may need additional info or background information about your vehicle or financial history, but most applicants will get a funding decision within a few hours. Besides applying for a loan online you can also submit your information over the phone or in person. How much cash you receive will vary by state and other third party factors.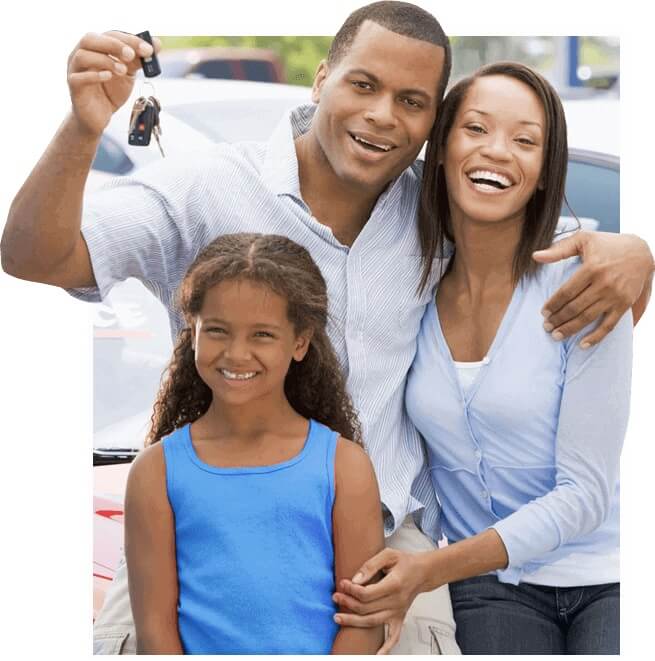 Why You Should Get
An Online Title Loan
Online Title Loans aren't for everyone, but there are benefits that come with this type of financing. By far the biggest incentive of a title loan is that you can quickly be approved and get your cash and really the only requirement is that you have a clean and clear car title. Compare that to most other types of unsecured loans which take days to get approved and require a good credit score. Here are some other reasons why online title loans can be a great option.
Fast Approval Time
No Penalty For Early Payment
Keep Driving Your Vehicle
No In Store Inspection
Bad Credit Or No Credit Is Ok
Cash Is Sent To Your Account
Easy To Understand Contract
Borrow Only What You Need
Interest Rates & Fees For Title Loans
Interest rates are high with title loans, but nowhere near the amount you see with a standard payday loan or cash advance. Some states limit the amount you can borrow with auto title loans, as well as the amount a lender can charge you. As an example, California has a strict limit of 36% for the APR on car title loans. That's why the money you receive from a title loan in California will often be less than in other states. Confirm the fees and charges that come with your loan before you sign off on a contract. Also, make sure you can pay off your loan amount early with no penalty assessed. Most secured lenders will not assess a prepayment penalty for early payment.



Can I Get A Title Loan With Bad Credit
By using the available equity in your vehicle you can qualify for a secured loan and the best part is you don't need a good credit score. A personal loan or installment loan will always require excellent credit but a car title loan is based on your vehicle equity, not a credit score! That's how you're able to borrow more cash with a secured title loan versus traditional loan offers. When you first apply for an online title loan there may be a quick check of your credit to verify your personal and lending information, but title lenders are far more interested in the vehicle value versus your credit report.



Can I Keep Driving My Car After I Get A Loan
Can I keep driving my vehicle after I take out the loan online? Yes, even though you hand over your vehicle title as collateral you can still keep driving your car while you make the monthly payments. It wouldn't make sense for you or a lender to take your car and limit your ability to drive to work and make money! Keep in mind, that there are still serious repercussions if you stop paying your car title loan or default on the payments. You keep the vehicle during the life of the loan but once you fall behind on monthly payments you run the risk of late fees and ultimately a repossession of your car.



How Much Money Can I Borrow With A 24 Hour Title Loan
Your loan amount almost entirely depends on the equity available from your vehicle. The higher your car's resale value the more money you can borrow. Final funding amounts can range from $1,000 to $4,000 in most states with larger amounts in states with no lending limits and for newer vehicles with low mileage. Other factors such as your current income and recent credit history may also affect the loan amount.



How Much Does An Instant Online Car Title Loan Cost
No reputable title loan company will charge you a fee to apply or even process your application. Any company that says you need to pay upfront is not a company to work with. Online title loans are similar to payday loans as the APR is higher than what's typical from a bank or credit union. It's difficult to find the exact cost associated with an instant auto title loan online, but you can ask for an upfront estimate or find out the amount when you review at the contract.



Are Guaranteed Approval Online Title Loans Available In All States
Car title loans are a form of short term lending and fall under many of the same rules and regulations you see with payday loan and installment loan companies that offer unsecured loans. Most of these lenders are regulated on the state level and the laws often change. Some states allow car title loans and others completely ban this form of borrowing. Check with your state regulator before you seek out any type of personal loan and stay updated on the current title loan lending laws.



Once Approved, How Long To Get My Money
Each company is different in how it gets you the money you need, but for the most part, you can expect cash in hand within one or two business days. All companies are different when it comes to the payout and some companies offering online title loans can get you funded within one business day if you want to meet with them at a local office. It's also best to check with a lender and find out how the money is sent to you. Some companies can ACH you the funds and others can send them through bank wire or other overnight services.



How Is A Title Loan Different From Other Types Of Short Term Unsecured Loans
With an online title loan, you use your vehicles equity as collateral to get the money you need. With personal loans or cash advances, the amount you borrow is unsecured and the lender is trusting you will pay back the loan. Payday loans may have higher interest rates compared to title loans as there's no collateral for the lender if you default. Also, you can borrow a larger amount with a loan that's backed by vehicle equity. Either way you need to make an informed decision when trying to decide if you want to get a title loan or cash loans from unsecured lenders. Consult the loan agreement and find out what the monthly finance charge is for any loan offer.

Features Of Our Title Loans