Online Title Loans In Irvine With No Store Visit
Highway Title Loans has offered access to title loans in California for nearly a decade, and now we're proud to announce that you can apply for a title loan in Irvine with funding options in less than 24 hours.
A title loan allows anyone with a paid off vehicle to cash out up to $20,000 from their vehicle's equity, and the requirements are far less than other unsecured personal loans. You won't need perfect credit to get approved and some lenders won't even check your credit history when you apply. Read on to learn more about how these loans work in Orange County and what you need to qualify!
What's Needed For A Car Title Loan In Irvine
The requirements for a title loan in Irvine are simple. You need a lien free vehicle titled and registered in your name with the California DMV. The car or truck must have full insurance coverage, and you need a current driver's license to verify your identity. Regarding the ownership of your vehicle, the car has to be in your name with no lienholders or 3rd party cosigners on the pink slip. All vehicles can qualify, but newer cars with low miles often lead to higher funding. Think of those with a resale value of $8,000 or more with less than 150k miles.
Another requirement for title loans in Irvine is that your lender needs to inspect your vehicle. The vehicle inspection often occurs when you sign the lending contract; after that, you'll add the title loan company as a lienholder to the car's pink slip. There are plenty of locations in Irvine where you can complete the vehicle inspection. A few companies in Northwood and University Park will even come to your home or place of business to do the inspection!
The last requirement for a title loan in CA is to prove your income. This ensures you can afford the monthly payments, and your income determines your monthly payment and repayment terms. Irvine title loan providers accept many different documents to confirm income. These include bank statements, employment records, and disability or VA benefits.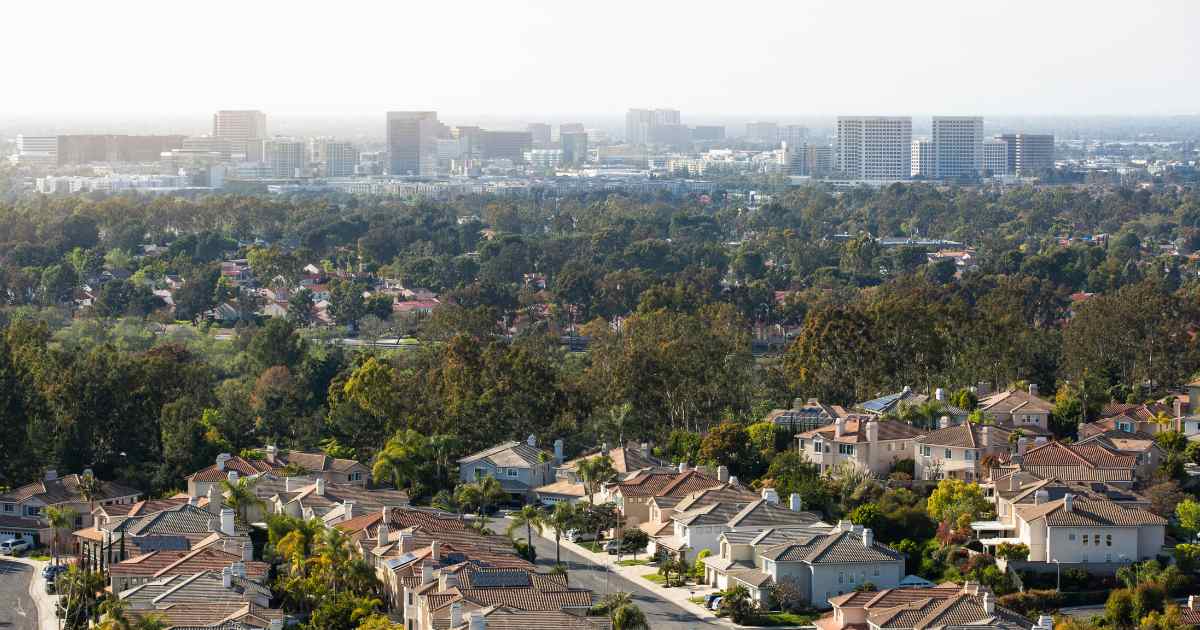 Loan Amounts And Rates With Irvine Title Loans
Did you know that a title loan allows you to typically borrow more than you would ever get with an unsecured personal loan company? Unlike personal loans that rely on your credit score, a title loan uses your car as collateral, leading to loan amounts often exceeding $4,000 in Irvine. Minimum loan amounts are $2,500, and some lenders offer upwards of $20,000 for valuable vehicles and loans on semi trucks.
The interest rate for a California title loan depends on the funding amount and your ability to repay the loan. The good news is that interest rates for loans between $2,500 and $10,000 max out at 36% plus the federal funds rate. This means you won't be hit with an APR of 75% or more, which is common in other states!
Direct Title Loan Lenders In Irvine
Highway Title Loans offers pre-approval for online title loans, but we can also connect you with a local equity lender in Irvine. You can meet with a representative in person, complete the vehicle inspection, and sign the documents within a few hours. Some local companies offer cash in hand when you're approved for a loan.
Are you looking to apply for a title loan with a neighborhood lender in Irvine? Start by applying online with Highway Title Loans. We'll take your application and review all the necessary paperwork and DMV details. After that, we'll get you a free quote and estimate based on what a local title loan provider currently offers in Irvine. If the quote works for you, we'll match you with that title loan company, and you'll be well on your way to getting a same day direct deposit title loan!
Apply Now With Highway Title Loans
We are here to get you the cash you need in the quickest amount of time! Highway Title Loans works with companies offering collateral loans in Irvine, and we'll help you get approved with just your vehicle's pink slip and proof of income. Call us today at 877-433-5454 or apply online to get your funds in one business day or less!
Other Locations In California: