Quick & Hassle Free Funding With Auto Title Loans In Dallas, TX
If you own a car, you can use it as collateral to get a title loan in Dallas, TX. You can borrow up to $15,000 depending on the value of your car, and you can keep driving it while you repay the loan. These loans have other benefits, such as no credit check required and quick approval for those who need cash in less than 24 hours.
To qualify for a title loan in Dallas, you must meet the following requirements:
– Be at least 18 years old. A few lenders in Dallas County will require applicants to be 21, but most likely, any adult will qualify.
– Have a valid driver's license showing you are a Texas resident.
– Own a car with a clear title (no liens or loans against it). The vehicle's title must be entirely paid off, and it needs to be the actual pink slip, no copies! The Dallas, Texas DMV office can you get your car title that same day if you go down there in person.
– Be able to show valid insurance on your vehicle that offers full coverage to the lender in case the car is totaled.
While the car's title is the most important factor, there are a few other requirements that we sometimes from smaller title loan companies in Dallas. These can include:
– Provide a spare set of car keys or other forms of collateral besides the pink slip.
– Fill out an extra application form to show references and recommendations for your loan request.
– The 17 digit VIN number from your car.
It's important to remember that these are secured loans, which means that if you fail to repay the loan, the lender can seize your vehicle and sell it to repay the debt. That's why it's so important to only borrow what you know you can afford to repay, even if it means getting a smaller loan amount. Also, contact your lender at the first chance if there's ever a risk of falling behind or defaulting. Any licensed finance lender will want to work to get your payments back on track before they have to repossess a vehicle!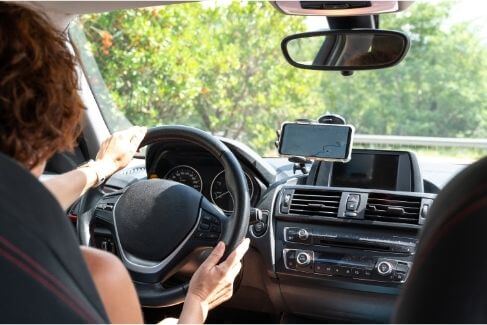 Are Title Loans In Dallas Possible With Bad Credit?
Even if you have bad credit, you can still get a title loan in Dallas as long as you own your car outright and have no past bankruptcies or repossessions. Your estimated funding amount is secured by the value of your vehicle, not your credit score, and that's important when you realized how fast the underwriting is. It also may be a problem if you recently defaulted with another company or are currently behind on payments with them. Try to contact your lender and see if they are open to refinancing or loan restructuring.
So as long as you have a clear title and can repay the loan amount, you should be able to get approved for a title loan in Dallas.
What Are Some Other Benefits Of Auto Title Loans In Dallas?
– No credit check required: One of the main benefits of title loans is that there's no credit check required. That means that even if you have bad credit, you can still qualify as long as you own your car outright.
– Quick approval: Another benefit of a title pawn online is simply how fast you can get the cash! Compare the amount of time it takes to get money from a vehicle equity lender in Dallas versus how long you have to wait for a personal loan company to give you an answer. A same day approval happens in a few hours or less, and you may actually get cash sent to your bank account in one business day.
– Keep driving your car even after you're approved for a car title loan in Texas: One of the best things about vehicle equity loans is that you can keep driving your car while you repay the loan amount. Even if you need to use your vehicle for work or to get around town, you don't have to worry about giving it while making the payments. There's also not going to be a requirement for a vehicle tracking device or system to track your mileage as you would expect with a title pawn. Nearly every online lender in Dallas is fine using a pink slip as collateral for the loan!
Car Title Loan Amounts And Interest Rates To Expect In Dallas, TX
Lenders and Credit Access Businesses that offer no store visit title loans in Houston and Dallas will offer you anywhere from $400 to $15,500, depending on the value of your car. The interest rates can be as low as 30% per month and as high as 200% APR, but most companies in Texas will fall somewhere in the middle range. You'll also have a set repayment schedule to repay the amount, which is usually between 30 days and 24 months (two years). If you think you might need more time to repay the debt, some title loan companies may be willing to work with you on extending the loan period. Only borrow what you can afford to pay and stay in constant contact with your loan rep to see if they can ever lower the APR or payoff term.
I'm Ready To Apply – How To Get Started
Now that you know all there is to title loans in Dallas, it's time to get started on the application process. You can begin by completing the Highway Title Loans short online form or giving us a call at 877-433-5454. After that, you'll need to submit some paperwork to verify your identity, ownership of your car, and your ability to repay the debt. The last step is to finalize the loan agreement and get your cash! Most finance companies will require that you have full coverage insurance on your vehicle during the life of the loan as well as a lien-free title in your name. If everything looks good, then you should be able to drive away with cash in hand from any number of lenders in Uptown or Lakewood in just a few hours!