Online Title Loans Houston, TX – Cash For Your Car Title
If you're in need of quick cash and have bad credit, you may be wondering if there are any options available to you to get cash in a pinch. Luckily, in Houston, Texas, there are plenty of title loan companies that don't require a credit check while allowing you to borrow cash using the equity from your vehicle.
When you apply with Highway Title Loans, you can borrow up to $20,000 depending on how much your car is worth and what your employment situation looks like. These types of loans are quite popular in Houston because you don't need good credit and you should be able to keep driving your car as your please while the payments are made.
How To Get A Car Title Loan In Houston, TX In Less Than 24 Hours?
You can get a quick and easy car title loan in Houston by following these simple steps:
First, fill out the Highway Title Loans online application or give us a call at (877) 433-5454. Once we have some basic information about you and your vehicle, one of our loan specialists will contact you to discuss the total amount of cash you're eligible to receive.
Then, all you need to do is bring your vehicle, the title, and a photo ID to any convenient location in the Houston Metropolitan area. We'll inspect your car quickly and hand you the cash you need on the spot!
It's that easy – no credit check required and most residents of Harris County can get cash if they have a pink slip that's in their name and completely paid off. Title loans for bad credit are possible in Texas and we can you qualified and approved quickly with little hassle!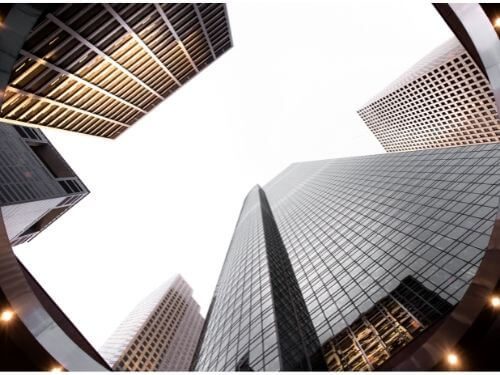 APR To Expect For Online Title Loans In Houston
The interest rates for online title loans in Houston will depend on the value of your vehicle as well as how much you borrow. However, equity lending companies are required by law to disclose all fees and the total amount you'll need to pay back before you sign the loan agreement.
At Highway Title Loans, we pride ourselves on being completely transparent with our applicants during the signup and underwriting process. We want you to know exactly what you're getting into before you sign anything so that there are no surprises down the road.
Benefits Of Getting An Auto Title Loan In Houston, Texas
There are many benefits of getting a vehicle collateral loan, with the main perk being that you don't need good credit to access the equity in your car. Other benefits are that you will get money fast once you are approved and get all the documents in. The timeframe can vary based on when you apply, but most can get funded within 24 – 48 hours. Another benefit is that you can continue driving your car as you make payments and you won't have to worry about a local lender tracking your mileage or travel history.
For Title Loan Lending Amounts In Houston – How To Find My Vehicle Value?
Your car title loan value in Houston is based on the equity of your vehicle and will be appraised by one of our experienced loan specialists. To find out how much your car is worth, you can either use a valuation service or bring the vehicle to our location for a free appraisal. Most local finance lenders will offer you funding amounts equal to 45% – 65% of the total vehicle value.
Once we determine the value of your vehicle, we'll work with you to figure out how much money you can borrow based on that amount and your current employment situation. We understand that life happens and sometimes you need a little extra cash to get by – that's why we're here to help in areas as diverse as Spring Branch to River Oaks! Anyone in Houston can get a quick no hassle quote for an online vehicle title loan.
How Long To Pay Back A Houston Title Loan And What Are Fees?
The length of title loans in Texas will be determined by how much you borrow, as well as the value of your car. Most title loans are set up on a repayment schedule of anywhere from 6 months to 2 years, but a lender will always work with you to find a plan that fits your needs.
As for fees, there may be a one-time origination fee when you take out the loan in any TX city such as Houston or Dallas. This fee covers the cost of processing your loan and is typically between $25 and $100. In addition to the origination fee, you'll also need to pay interest on the money you borrowed. The APR on title loans in Houston can range from 30% to 250%, depending on the lender so only borrow the minimum and make extra payments when possible to lower the chances of a car title loan repossession and also bring down your balance.