Title Loans In Amarillo, TX With Same Day Funding
Highway Title Loans has been helping customers with their title loan lending needs in Texas for nearly a decade, and we now offer 24 hour title loans in Amarillo. These loans are outstanding for someone who recently applied for a personal loan but was turned down because of a negative credit score or lack of employment verification. With a title loan in Amarillo, you can borrow considerable cash; your credit history is not important when underwriting the loan. Instead, we look at how much equity you can bring to the table. Borrowers with a lien free pink slip can expect to borrow upwards of 70% of their vehicle value with an online loan.
How Does A Car Title Loan Work In Amarillo, TX
These loans are different from unsecured loans as they use the collateral in your vehicle to guarantee payment in the case of future default. This is why we look at the amount of equity and your ability to repay the loan. Loans are paid off over 6 to 18 months, and the final lending amount determines the monthly payment. One good thing about car title loans is the fact that you don't need to hand over the car as security. Unlike title pawns, you give the lender your car's pink slip, which they hold as collateral. Keep driving your car or truck as you usually do, and the lender will give back the car's title after all the required payments have been made.
When applying online for a car title loan in Amarillo, TX, anyone who meets our lending requirements can borrow $5,000 or more and access cash within a few hours or even minutes after receiving approval!
Compare Highway Title Loans In Amarillo To Other Lenders
When comparing car title loans in Amarillo from Highway Title Loans and other lenders available, it is crucial to remember that no company will be able to offer loans as high as we can and with rates this low. Our car title loans are not based on credit scores, so more borrowers have access to funding here than anywhere else where they apply based on their lending history. Other ways to compare lending offers include the fast cash we can offer and a quick loan approval process.
Requirements For Car Title Loans In Amarillo, TX?
When you're ready to get started with an application, you will need all the documents ready, including your original or copy of your driver's license and proof of residency. You also need to provide us with a current vehicle registration document showing your name and address, an up-to-date car insurance card, and your pink slip. Some companies may request to add a tracking system to determine the present condition of your vehicle before giving you a final quote. But these are only sometimes required, and you should look for other lenders that don't require a GPS installation as a prerequisite for a loan. Federal law requires lenders in Amarillo to explain the terms and conditions of all loans before you sign off on them. This way, there will be no surprises in future payments since the loan contract is clear from the start.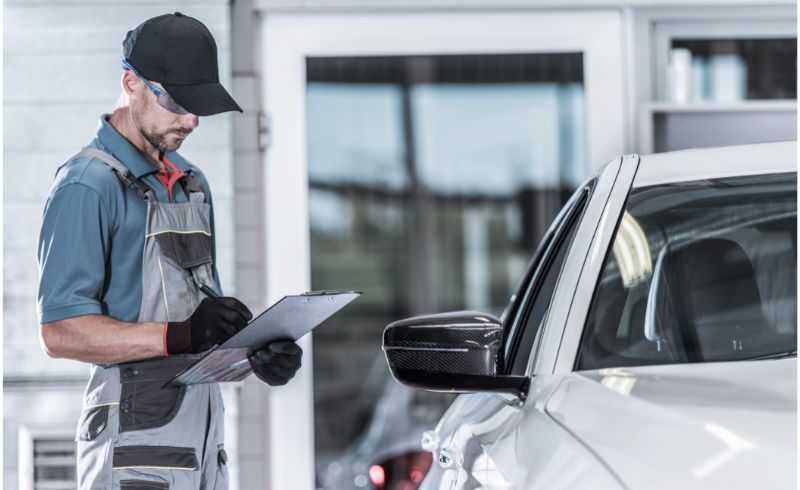 Title Loan Refinances & Loan Payoffs Are Possible In Amarillo, Texas
Our collateral lending products are also great for borrowers who want to refinance car title loans and pay off the existing loan balance. We can help you understand your best options based on how much cash you need and how long it will take to pay off the original loan amount. Smaller repayment terms which range from 6 months to 12 months, allow our customers in Amarillo to enjoy lower monthly payments, while 18 month term loans offer smaller interest rates but higher monthly payments. Payment options include online transfers, over the phone, or even in person if the customer prefers. When it comes time to repay your auto title loan, there are various ways we can accept payment on such short notice, including email, fax, or over the telephone with one of the many different payoff options.
Apply Directly With A Title Loan Lender In Amarillo, TX
We make it quick and easy to apply for a title loan in Amarillo, TX. It takes less than five minutes on the Highway Title Loans website to fill out the online application form and connect with a lender ready to help you borrow up to $5,000 or more based on your vehicle's value. If you prefer to reach us by telephone, we have our toll-free customer support hotline available anytime during weekdays from 9 am – 5 pm, when you can call 877-408-8830. One of our agents will be happy to assist you further while taking note of any questions you may have.
You are also welcome to visit a lender with offices in Amarillo, TX. That way, if you would rather speak face to face with someone about all the options for your loan, you can get that done on business days from 8 am – 6 pm. We can also help with suggestions on making more money in Amarillo, so you can pay off your title loan debt sooner than expected. For example, we have tips and strategies to earn easy cash by selling stuff online or through a yard sale. If something of value already has a fair asking price, you can turn it into fast cash within hours! Our team here is happy to assist with different ways to get a loan using a car for collateral!
Amarillo Title Loan Laws And Regulations
As required by the state of Texas, there are limits in place for car title loans. For example, most lenders in Amarillo can only offer a loan amount of up to 25% of the vehicle's value, which is $2,500 maximum or less, depending on how much cash you need. Additional laws state that all customers must have been provided a lending contract and be at least 18 years old with a valid photo id before applying for one of our title loans. We also follow all rules regarding auto sales registration and licensing regulations, but you should check with your local government if any new laws require additional paperwork/fees before you sign off on any contract for a Texas title loan.
Loan Amounts And How To Apply In Amarillo
The average title loan amount in Amarillo is between $1,000 and $2,500, depending on the equity you still have in your vehicle. You can use the extra cash to pay bills or even pay down other loans with higher interest rates. Remember, the exact funding amount is based on the equity in your car, truck, or SUV. The more your vehicle is worth, the more cash you can get approved for.
After reading all that, are you ready to see what terms and loan amounts you qualify for with an Amarillo title loan? If so, fill out our online application form to get started on the fast loan process today. The application only takes a few minutes and can be done on your computer or phone because it is completely mobile-friendly! You will receive an instant pre-approval which lets you know how much cash you qualify for as soon as you submit the information. After that step, a representative will contact you within seconds to review details like collateral acceptance and provide important guidance on repayment options. Call Highway Title Loans at 877-433-5454, and we'll get started on your application!