Same Day Title Loans in Fresno CA
Highway Title Loans allows anyone in Fresno to cash out equity from their car, truck, or SUV with a title loan. These secured loans have been offered in California for years, and most applicants can qualify using a paid off vehicle as collateral for their loan.
Auto title loans are ideal for customers with bad credit or no credit history, as there's minimal emphasis on your credit rating. Instead, we focus on your ability to repay the loan and how much your vehicle is worth. You can qualify for up to $10,000 in Fresno, CA, and you'll keep the keys to your car while making monthly payments on your loan.
Title Loan Requirements in Fresno
Age and Residency: You must be 18 years old and a resident of California to qualify for a Fresno title loan. We need verification with a driver's license or passport.
Vehicle Ownership: This is the #1 requirement with a title loan. You need to own a vehicle that's year 2006 or newer. It must be titled in your name with no other cosigners or liens.
Income Proof: Lenders in Fresno need to know you can repay your loan. Verify your income with employment records or bank statements.
Vehicle Inspection: Any local lender in Kern County can inspect your vehicle. This takes less than 30 minutes and can be completed at any lending location.
Proof Of Insurance & Vehicle Registration: Any car used as collateral for a title loan will need comprehensive vehicle insurance with updated vehicle registration. Have you lost your registration info? Get updated documents that same day from the Fresno DMV location on Olive Avenue.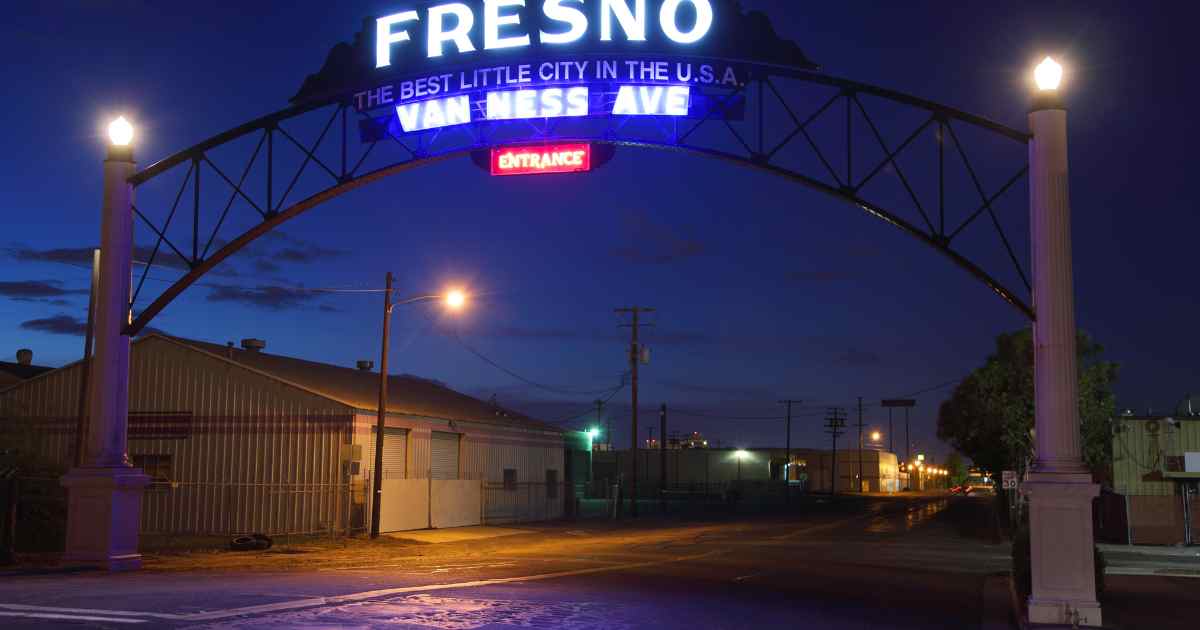 Loan Amounts & Interest Rates in Fresno
Any lender offering auto title loans in Fresno with no store visit is subject to California lending laws. With that, most companies offer between $2,500 and $10,000, with a few lenders providing over $10,000 for high value vehicles. The interest rates are also subject to state laws, and any loans under $10,000 have interest rates capped at 36%. There is no limit on the APR for higher loan amounts, so it's essential to work with your lender and negotiate the best rate for your loan. Also, shop around and get multiple quotes from companies offering local title loans in Fresno. You'll be surprised to see how many neighborhood lenders are willing to work with you and find a manageable interest rate that works for both parties.
Repayment Terms And Refinancing Options With A Fresno Title Loan
Did you know you have up to 60 months to repay a title loan? Yes, that's on the high end of things and not advisable, but it's entirely up to you regarding how long you have to repay a loan. The average repayment term for title loan lenders in Fresno is around 24 months, and some companies will offer upfront quotes where you can pay off your loan in 6 months or less! Before you sign off on a contract, ask your lender if they charge any fees for paying off the loan early. Pay down the balance as quickly as possible to avoid the excessive interest rates of a title loan in CA. It's best to avoid any company that charges early payment fees.
We also offer refinancing options for all active title loans in Fresno. Anyone who has a title loan with high rates or an unmanageable monthly payment can apply with us for a quick refinance. There's no obligation, and the quote is free. It takes less than 15 minutes to see if we can lower your APR or get you out of debt quickly. Anyone in Fresno with a title loan with interest rates above 50% would be well served to get a quote for a refinance.
Car Title Loans In Fresno – Apply Now
Title loans can be a valuable tool for anyone facing financial hardship, and the best part is that they're easy to qualify for as long as you have a newer paid off vehicle.
Highway Title Loans can get you pre-approved for a title loan with no store visit in just minutes, and after that, you will be matched with a local lender in Fresno that may get you cash for your vehicle's equity that same day! So apply online or call 877-433-5454 to learn how much you can get with an auto equity loan.
Other Locations In California: