A car title loan allows you to access cash, which you can get by using your title as collateral. These types of loans are widely used today, and the benefits are clear as day for someone who otherwise won't qualify for a normal unsecured loan.
Taking out a title loan is easier than applying for conventional installment loans because there are no credit checks involved. However, borrowers should be aware that usually these "no credit check" title loans have a huge risk and that involves you losing your car to a repossession.
What Are The Current Title Loan Repossession Laws?
As title loans are legal in about half the states in the US, they come with a few "fine print warnings" that you should know about before knowing how to stop title loan repossession.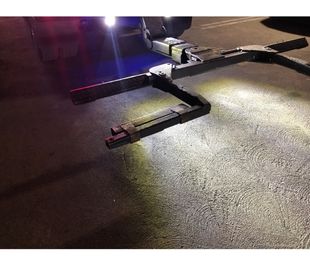 To begin, title loans are generally for smaller amounts but can range up to $10,000 depending on the state of your residence.
The most important factor with title loan repossession laws is that they are different in nearly every state. This is similar to how each state sets maximum loan amounts and finance charges for your title loan offer. Each state also has restrictions and rules that closely regulate how a lender can handle a title loan repossession if it's even allowed at all.
In the State of Texas as an example, a title loan company can repossess your car after missing a set amount of payments, but they're limited in how often they can do so. A title lender may only repossess your car once every six months, but if you fail to pay another title loan for another six months after that then the title lender is allowed to try again. You also have the right to get your vehicle back if you can get current on the payments. In the worst-case scenario, if a Texas lender sells your vehicle at auction you will receive money to cover the balance on top of what was owed to the lender.
How To Prevent A Title Loan Repossession From Happening
Even though title loan policies vary in each state if you miss one payment or even two chances are likely that your vehicle will be taken back by the title loan company. Lenders will typically repossess your vehicle after you default on a title loan if it's licensed (has current tags) and is registered in your state. Keep in mind, that secured lenders or any other finance company do not want to immediately take your vehicle! These loans come with high fees and their preference will be to keep you current on the monthly payments. That's why you need to contact your lender if there's even a chance you can fall behind and face repossession.
Any legitimate title loan company will work with you to come up with an alternative payment plan or even a loan reduction if you can get current on the payments again. If your title lender is willing to work with you then contact customer service and get things figured out. However, if they refuse then don't be afraid to shop around estimates on a loan refinance or lender buyout that might offer better terms.
In some cases, title lenders will even let you bring in another cosigner to help erase any chance of repossession. Other title lenders may allow you to re-finance your title loan so that you only owe part of the amount due each month instead of the full balance. This option doesn't always appear but it's worth asking about!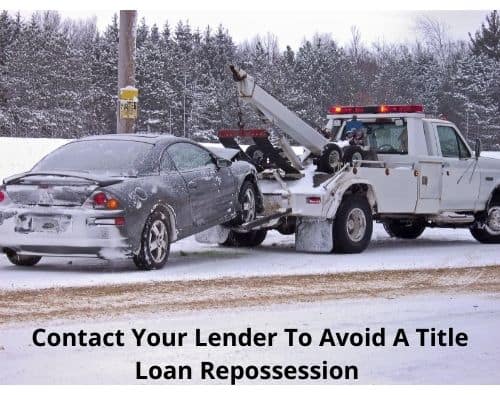 What To Do If A Title Loan Company Repossesses My Vehicle
If you find yourself in a situation where your vehicle is taken by the lender the first step is to take a deep breath. You have time on your send and the lender will not do anything drastic like sell your vehicle at auction for a period of weeks. During that time, it's in your best interest to get the title loan under control and avoid title loan repossession.
Work with the lender to figure out a solution where you re-pay the title car title loans in full or bring in another cosigner who will take on your payments. The current title loan repossession laws protect consumers and you should be given some assistance to get back to current on payments. A delayed sale date may also give you enough time to find another title loan refinance offer or apply for alternative methods of financing like an unsecured line of credit.
Another option is to plead with your lender and explain to them how dire your situation is! We've heard many stories where borrowers had nowhere else to turn and simply contacted their loan agent to see if a solution could be reached. If nothing else, title lenders remember you and this action could possibly help with title loan refinance offers later on.
What Happens If My Car Gets Repossessed By A Title Lender And Sold At Auction?
If your car is finally sold at a licensed and regulated vehicle auction and it brought in enough money to cover what's owed (plus the title lender fees) then you're not responsible for anything more. On top of that your finance company will send you the balance above and beyond what it took to pay off the loan and any other late or repossession fees.
However, if your car goes unsold or brings in less than its value then the title loan company will pursue other collection activities to get what they can out of repossessing your car. Not all title lenders take that step but some may try to sue you to recover their losses!
Don't get overwhelmed with the thoughts and threats of title loan repossession. If you're currently making timely monthly payments then that's a good first step and you have nothing to worry about! If you can't get current, or if you've already defaulted then you need to reach out and see if the title lender is willing to work with you. If not, shop around for title loan refinance offers or better terms elsewhere with a lender that wants to work with you and better understands your financial situation!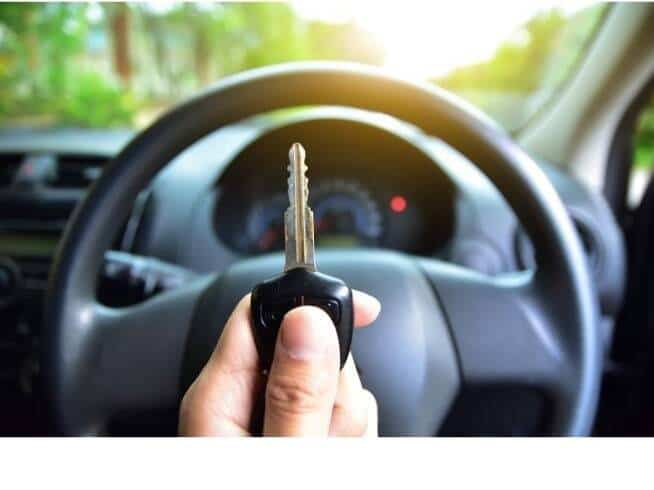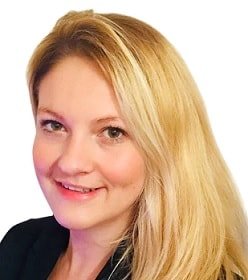 Janet Patterson is VP of Marketing Communications for Highway Title Loans and the feature editor of its Lending Blog. Janet has worked in the financial service industry for over a decade, with 7 years of experience in the car title loan industry.  She previously managed a customer service team that helped and advised consumers on all their lending related questions and concerns.