If you're considering taking out a car title loan, one of the first things you'll need to do is determine the title loan value of your car. By knowing a vehicle's resale value, you can get a better idea of how much money you can borrow and what the terms of your loan might be.
How To Quickly Find Out The Title Loan Value Of My Car
There are a few different ways to determine the value of your car for a title loan. One option is to choose from any of the different online valuation services that can give you a real-time quote for a vehicle's worth based on recent sales in your neighborhood. These services include Kelley Blue Book, Edmunds, and JD Power(NADA Guides. These online services consider factors like the make, model, and year of your car, as well as its mileage and overall condition. Based on this information, they'll provide you with a value for your vehicle, and most of the time, that amount is entirely accurate and it's what's used to determine how much money you can borrow.
Another option is to contact a local dealership or automotive specialist. They may be able to give you a same day quote for your car's estimated value and there's also the chance that they will offer to buy the car right at that moment. You really can't go wrong with either of these options, assuming you work with a certified online valuation service or large auto dealership in your neighborhood that you can trust.
What Factors Determine My Car's Value For A Title Loan?
There are several factors that can affect the title loan value of your car and these are all vital when determining your loan amount, interest rate, and payoff term. All these variables are taken into account by the title loan company you choose to work with to determine how much money they're willing to lend you. Consider it much the same as when you apply for bank loans or personal loans from credit unions. Any company similar to Highway Title Loans will want to know if the loan will be paid back! Lenders will look at the following when they attempt to determine the value of a vehicle:
– The age and condition of the car. This includes factors like mileage, wear, and tear, dents and scratches, etc. Some older cars, such as classic vehicles(check the blue book values for classic car title loans that goes back nearly 60 years) and those that are still in great condition, can retain their value. But most cars that are older than 2010 will likely lead to a smaller loan amount with most title loan companies.
– The make and model of the vehicle. This is important because different cars have different values based on their desirability to consumers and their overall reliability on the road. A luxury sports car will obviously have a higher estimated value when compared to a popular vehicle that's seen as a standard "no frills" type of vehicle.
– The number of miles on your car. You could have a newer vehicle that's a luxury model, but if it has mileage that's over 200k, you're going to have trouble getting approved for title loans with high mileage vehicles. The same is true for a vehicle that's older but in great shape with very low mileage. Consider the situation for someone looking for an auto title loan in Albuquerque. Obviously the market condition for vehicles in that part of New Mexico are higher than other parts of the county, but you should expect more cash for your cars equity than in other areas.  The value of that car will probably be within an amount that qualifies you for over $1,000 and that should work for both the lender and the applicant.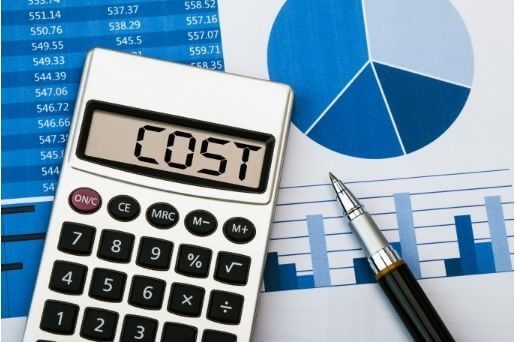 Why Is It Useful To Know The Title Loan Value Of A Vehicle?
The title loan value of a car is useful because it gives you an idea of how much money you can borrow from a title loan lender. It's also a good way to get an idea of what the terms of your title loan might be, as well as what your repayment schedule could look like. Knowing the value of your car can also help you negotiate a better interest rate on your title loan, as well as help you choose a title loan lender that's right for you.
The bottom line, you should always know how much your car or truck is worth, and that's the case whether or not your applying for a title loan or not. By knowing the title loan value of your car you can shop around for the best rates and call out a lender if you feel they're lowballing you on the loan amount or offering an APR that's higher than what you expect.
Once I Know The Value Of My Car Qualifies, How Can I Get Started With A Title Loan Application
The title loan process is actually very simple, and it can all be done online in just a few minutes. And the best part is that it's even easier when you know the exact title loan value of your car before you send out an application! When you know the value, you can often get a quick online title loan quote with an interest calculator that shows you many different financing scenarios.
All you need to do is fill out our short online form and you'll be well on your way to getting the title loan you need with hassle free funding! After that, one of our loan specialists will contact you to discuss the different lending options and financing terms. The most significant requirement for online title loans will be the value of your car's collateral, so assuming you have enough equity available, there should be no concerns about getting guaranteed approval for online title loans!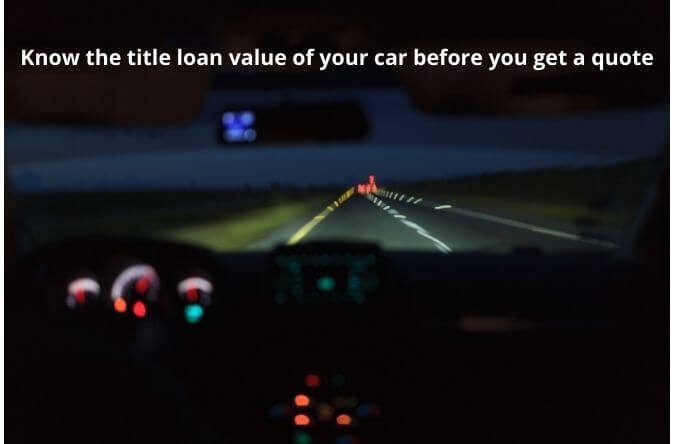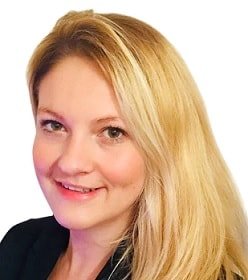 Janet Patterson is VP of Marketing Communications for Highway Title Loans and the feature editor of its Lending Blog. Janet has worked in the financial service industry for over a decade, with 7 years of experience in the car title loan industry.  She previously managed a customer service team that helped and advised consumers on all their lending related questions and concerns.