A common question that people have is whether or not they can use a rebuilt title as equity to qualify for a title loan. We understand that things happen and vehicle accidents can and do occur all the time. If you're looking for rebuilt title loans then yes it's possible to use a reconstructed car as collateral for a loan. Anyone who applies for a rebuilt title loan should understand what's required and what's different with this type of secured cash loan versus the more common car title loans. Let's break down how rebuilt title loans work and what you need to qualify.
What Do I Need To Qualify For A Rebuilt Title Loan
The requirements for a rebuilt title loan are much the same as what's expected for a typical car title loan. Even though your vehicle is not worth as much and has been damaged or rebuilt, it's still going to have some value and you can use that as equity for your loan. An online company that offers fast title loans will want to see that there's sufficient value in your reconstructed car.
To be approved for a title loan with a reconstructed car title you'll need to have all this information ready or you can get started now by filling out our quick online application. Highway Title Loans works with borrowers in most states and we can quickly process your application for a rebuilt title loan!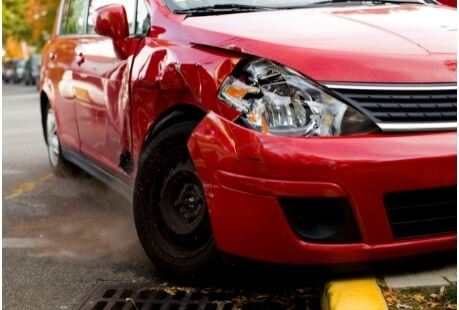 How Are Rebuilt Title Loans Different From Salvage Title Loans
The biggest difference between rebuilt title loans and salvage title loans is that rebuilt title loans are given to people who have a car that was once totaled or reconstructed but has been repaired to the point where it is now roadworthy. Salvage titles on the hand can encompass another type of vehicle conditions.
Salvage title loans are offered to customers with vehicle's that have been marked as "totaled" by the insurance company. This means that the car is not worth repairing and is only fit for scrap. However, some people choose to repair their salvage titled cars themselves, which can lead to situations where they may need a loan.
The process for applying for either a rebuilt or salvage title is generally the same, although you may qualify for more cash but be required to provide additional documentation for a rebuilt title loan.
What Else To Know About Title Loans With A Rebuilt Title
Another key difference with a rebuilt title loan s that your car will have to be inspected prior to receiving funds. That's not to say that no inspection title loans aren't common with standard vehicle equity loans, but there's likely no way to avoid an inspection if you have a vehicle that's labeled as a salvage or rebuilt title. The good news is that most lenders can inspect your vehicle in less than 5 minutes. Sometimes they can view your car remotely either through an online video or slideshow that shows the inside and outside condition of the car.
Rebuilt title loans are also different from conventional loan offers as well as car title loans because the amount of cash you can get will be limited strictly to the car's lower value.
A lender is taking on risk when they offer an auto title loan for reconstructed cars as well as salvage titles. You can expect an APR or monthly finance rate that's nearly triple digits and the goal with that is to pay off the loan as quickly as possible.
Apply Now For A Rebuilt Title Loan With No Credit Check
If you feel that a rebuilt title loan is right for you then perhaps it makes sense to get started with Highway Title Loans. We work with borrowers all over the US and you can be confident that our agents and loan processors will help you to understand all aspects of your application for a loan with a rebuilt title. You can fill out our quick online application in less than 5 minutes and have cash for your reconstructed vehicle that same day. Get going with our application for a title loan with no credit check or speak to our lending agents at 877-433-5454.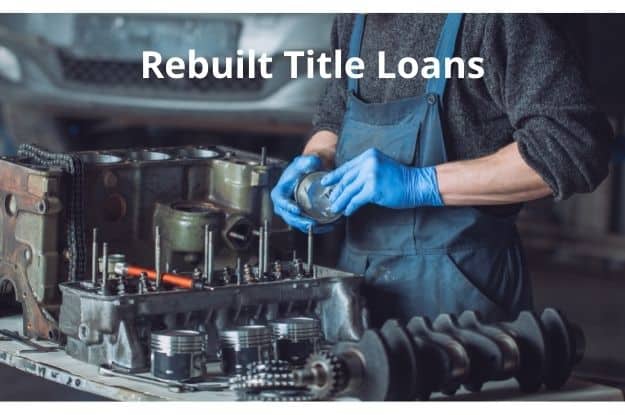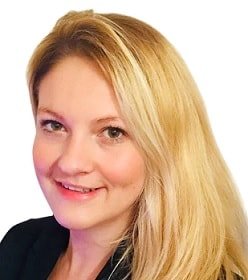 Janet Patterson is VP of Marketing Communications for Highway Title Loans and the feature editor of its Lending Blog. Janet has worked in the financial service industry for over a decade, with 7 years of experience in the car title loan industry.  She previously managed a customer service team that helped and advised consumers on all their lending related questions and concerns.