What Are Pink Slip Loans And How To Get Approved
A pink slip loan, like many other secured loans, uses a car's equity as collateral to get a loan.  If you default on the pink slip loan, the lender will repossess the vehicle and sell it to cover the amount they initially lent out. These lenders are not necessarily licensed on the Federal level and instead are regulated by the states when it comes to vehicle equity lending. Pink slip loans are great for those who need quick cash but have suspect credit scores. There are penalties if you do not repay your loan on time. One of the biggest reasons we see people applying for pink slip title loans is the fact that they can receive far more cash than a payday loan or cash advance. Some title loan companies offer you up to 50 percent of the value of the vehicle!
Difference Between A Pink Slip Loan And A Car Title Loan
When you apply online with Highway Title Loans, you can usually borrow between $500 and $2,500, depending on the resale market value of the vehicle. When you apply for online title loans, the lender will look at two things. The first thing they investigate is the amount you have to repay if you default on the loan.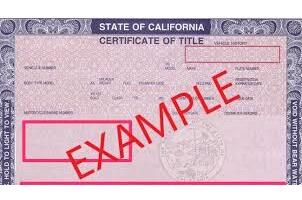 Next, they look at the collateral, or pink slip, as it is called. If there are any liens on the vehicle or pink slip, then you may not be able to get a loan. Some title lenders may allow you to take out an auto title loan with a value of up to 50 percent of the current value of your car.
For example, a vehicle that is worth $12,000, and is financed at $1500, can be loaned for up to 50 percent of that. It is called a secured pink slip loan because it uses the car as collateral. Also, it's easier to pay off a pink slip loan versus a title pawn or title loan that's not even in your name. Most borrowers will pay off their full amount owed in less than one year.
Compare the title lending practice for someone who wants cash for a pink slip. With a secured loan, you're handing over the actual pink slip to a title lender or auto pawn company.  A Pink slip loan has a fast and easy application processes and it's often easier to get approved than what you can expect to see from a traditional title loan company. Pink slip lenders will often work with you on the interest rates and payoff amounts that are first quoted to you. You should also be able to negotiate an early payoff that doesn't include a prepayment penalty.
Benefits Of Getting Cash With Pink Slip Loans
When you need fast cash, a pink slip loan is your best bet. It usually has no early payment penalties and if you repay early, you typically get your money on the same day you apply for it. Once you have the money in hand, you can usually have it in the bank in no more than 24 hours from the time you got the loan. A pink slip loan usually costs you less than a payday loan lender out of pocket. Some of the same requirements apply, like proof of income, proof of residence and utility bills, like water, and a phone and cable connection, and a working checking account. You can receive cash for your pink slip within 24 hours in most cases when you have all the paperwork and vehicle details ready to go for your lender.
If you need faster access to cash, you can always try borrowing from a loved one or a friend with a nice chunk of money in their savings account for a small fee. It can cut down the hassle of trying to get a loan quickly. But once again, these costs must be repaid by the time you get your money. Your loved ones or friends will tell you that that fee they paid to borrow money from them has been eating up a sizable chunk of their savings or they just are not comfortable with that type of transaction.
When you need money in a hurry, or you cannot obtain any other time without the use of credit or relying on what friends and family can lend, a legitimate pink slip lender is your best bet for fast cash.
Apply To Get A Pink Slip Loan Online Or From A Lender Near Me
Pink slip loan companies offer fast and easy convenience and it's best to find a lender online or a service that's near you. Your total cash advance amount will be secured by the vehicle. It is an easy application to qualify for and you may be approved in hours. Some lenders can even approve your loan within 48 hours of your application. Most of these title lending companies don't even do standard credit checks. A title loan provider only asks you for the title of your vehicle, typically a vehicle that is paid off or nearly paid off. Also, these loans can be processed fairly quickly-usually in roughly 24 to 48 hours depending upon your lender and the state you live in.
If you think this type of loan is right for you, make sure you check for cash lenders like Highway Title Loans that offer pink slip loans online or others that provide cash near you. You never know what type of rate and loan options to expect and what type of surprises you may face when the final terms are announced. Applying if for a pink slip loan is easy enough, but if you can be approved quickly, it will be well worth the hassle.