A common question we receive from applicants is if they can get a title loan without actually having the vehicle's title in their possession. Keep in mind, we're talking about the vehicle pink slip, not the other documents that are required when you first submit an online application. Most people know they need to transfer and hand over the vehicle pink slip or car title before they get the loan. But some are still confused about whether they can keep driving the car. We're here to tell you that you should have no problem keeping the vehicle during the complete loan term.
Of course, there are times when you may not even have access to the pink slip to hand over to your lender. You may have lost the actual paperwork or the car may not yet be paid off. Do what you can to get the pink slip to your lender. Some states offer fast services to replace a lost or missing vehicle title, and you should definitely take advantage of them so you have a primary source of collateral when you apply.
Title Loan Without Car's Title – How Is It Possible
If you apply with a company that wants to hold your vehicle as collateral you should call them out and ask why you need a title loan without the title in hand. If they say it's normal protocol then you should take action. We can tell you that most lenders in the US will be fine with only the vehicle pink slip. We know of some services that may have specific situations where they would want to keep your vehicle. These may include some pawn shops that treat your car much like an item you pawned in their store. Others will claim to need to hold the car if it's an expensive or high-dollar loan, but these situations are unique.
In any situation, you need to check the different options if you apply for an online car title loan. Be especially cautious if the company says they need to hold your vehicle as collateral. Spend a few minutes online and apply with a lender that's open to different options and is willing to work with you on the requirements. It's likely you will come across a more reputable company that has no problem giving you a loan in exchange for the title.
Collateral Title Loans Without The Actual Vehicle Title
We can think of many reasons why it's not a good idea for a company to hold your car as collateral. The biggest reason is that you have no way to get to work or handle your errands. Who wants to offer cash to someone who needs their car to get back and forth to work? It's likely that a person would go on to lose their job or take out an online loan but have to give up the daily use of the car. Another risk you run if you hand over the car is what happens if the company goes bankrupt or the vehicle disappears. This wouldn't happen if you're dealing with a large nationwide car title loan service, or even a regional Texas title loan lender. But none of those larger companies would ask for the car as collateral in the first place.
It's Possible To Get An Online Title Loan Without The Car Title As Collateral
Save yourself the headache of worrying about the status of your car after taking out a pink slip loan. Don't stress out if a lender asks you to hand over the vehicle instead of a standard pink slip. Simply thank them for giving you a quote and contact one of the other many car title loan companies. Most title loan companies are only going to require that you show sufficient vehicle equity as collateral for a loan. Nearly all newer cars with low mileage and minimal wear and tear will qualify with no issues.
Even if you don't actually have the car's title in your possession you can still get a certified copy in less than a day from your neighborhood DMV location. The lenders who ask for your actual car as collateral are typically title pawn companies and not really on the same level as an equity lender. Most won't hesitate to offer financing based on the title loan value of your car even without the pink slip!
Another option is to find a company that offers collateral loans on older vehicles or commercial vehicle trucks. Lenders that offer these types of classic car title loans have more flexibility on rates and may even forgo the request that you hand over the vehicle title as collateral. Either way, You may luck out and find a company that will take some other type of collateral as security for the loan that you need!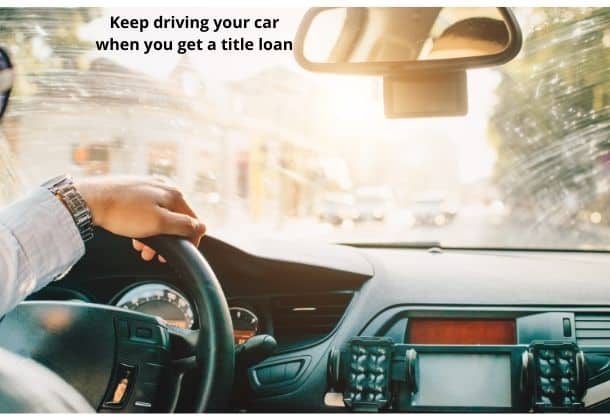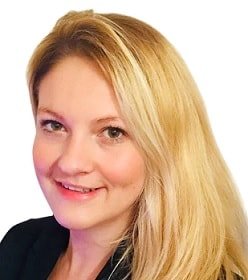 Janet Patterson is VP of Marketing Communications for Highway Title Loans and the feature editor of its Lending Blog. Janet has worked in the financial service industry for over a decade, with 7 years of experience in the car title loan industry.  She previously managed a customer service team that helped and advised consumers on all their lending related questions and concerns.